The first tube fly

Left: The Thread Line Salmon Flies: A wonderful color plate from the book; The Angler And The Thread Line by Alexander Wanless. Book published 1932.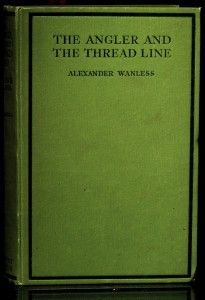 The first tube fly was probably made by the British author and angler Mr. Alexander Wanless who in his book The Angler And The Thread Line from 1932 show`s the angling community his tube fly system. Alexander was an avid spin-fishing angler but wanted to bring the fantastic properties of the fly into his own type of fishing. To do so he devised a line of flies that could be fished on a spinning rod. Alexander did various types of flies in his Thread Line Salmon Fly series. Some tied with trailing side-hooks. Others tied on shaped lead barrels. They all had one thing in common they could be tied big but could be used with smaller hooks and would not work as levers when salmon took them: Alexander describes it this way
It has been observed that the first type of fly is designed so that when a fish is hooked the fly will slide up the line out of harm`s way or rather to prevent it from levering the small hook out of the salmon`s jaw

Alexander Wanless from the book: The Angler And The Thread Line 
The inventor of the tube fly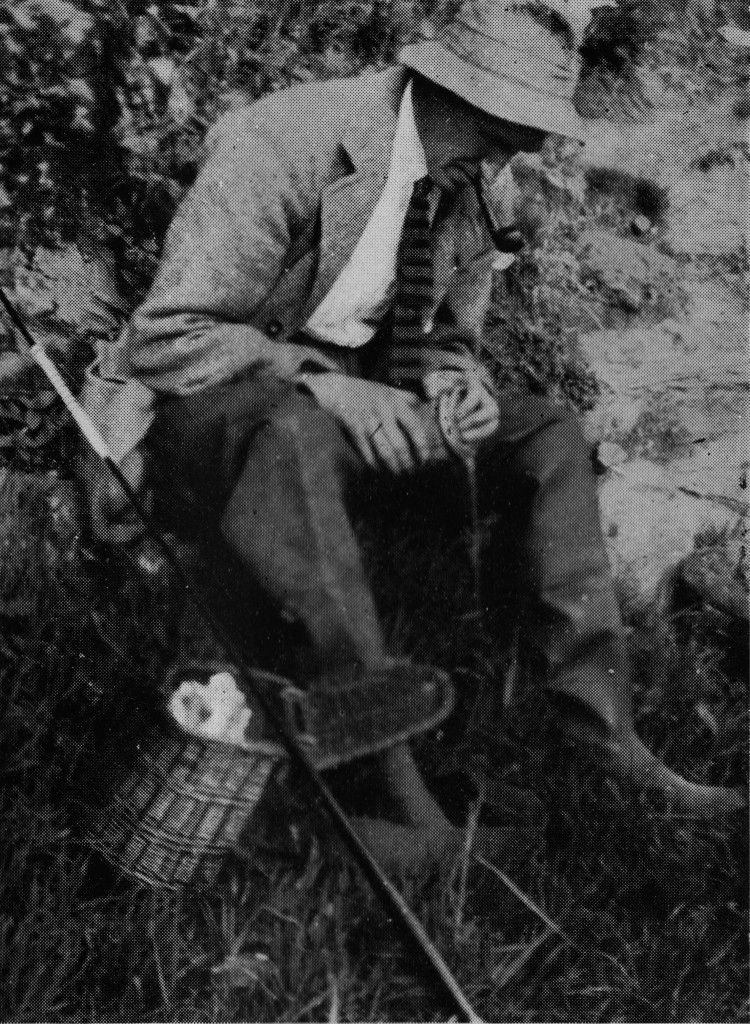 In fishing literature, the tube fly is often tributed to a Mrs. Morawski but it is the ingenious Mr. Alexander Wanless that probably was the inventor of the tube fly system
Left Photo of Alexander Wanless from the 1950´s. Mr. Wanless lived in Dunblane a small cathedral town north of Stirling in the Stirling council area of Scotland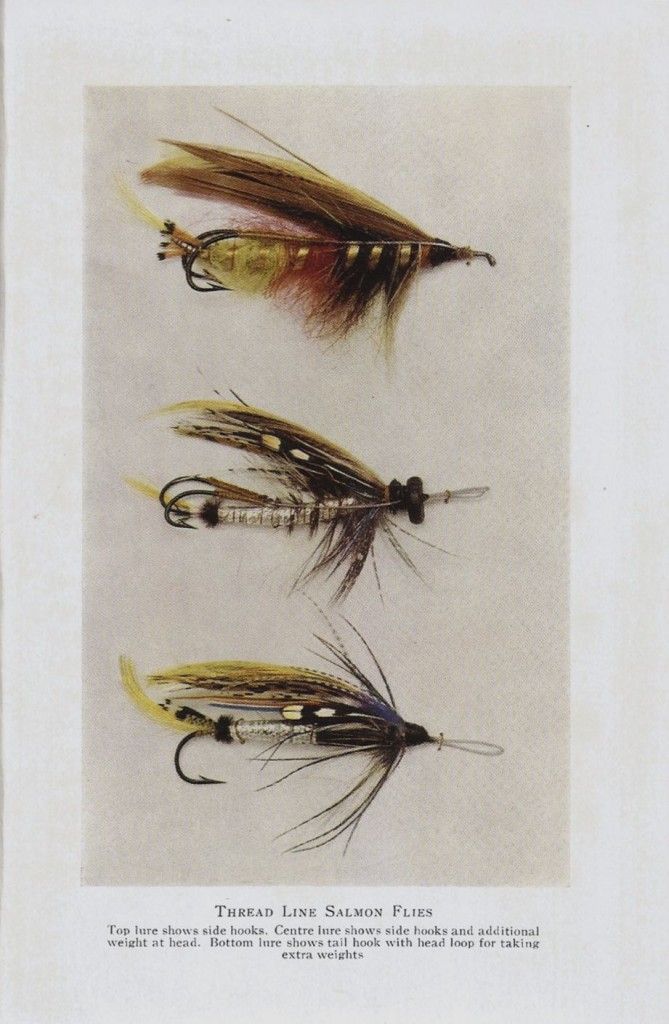 Credit for the first tube fly was given to someone else
Alexander Wanless never really got the proper credit for doing the first tube fly – probably because he was an  angler spinning more than he was a fly fisherman. When you look in fishing literature it is in fact, a woman fly tier: Mrs. Winnie Morawski who worked with one of the fishing tackle companies in Aberdeen, that gets the credit for the first tube fly – this being 1945. Mrs. Morawski initially made her flies on quills from larger feathers.
The first tube fly
To the right: Another wonderful color plate from the book;  The Angler And The Thread Line, showing other flies from the Thread Line Salmon Series. Top two with detachable hooks, middle one with added weight enabling the angler to fish it on his light spinning gear