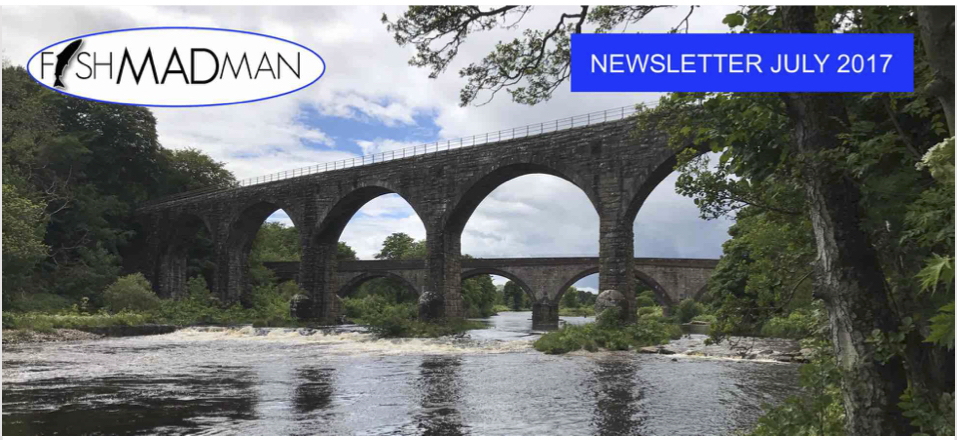 Dear Flyfisher! Welcome to yet another newsletter from us at Fishmadman.
Summers salmon season is on the go and luckily reports are better now than they were same time last year – it has been a cold spring in the very North and when I spoke to friends in Nothern Norway only a few days ago, the rivers was a mere 3 degrees Celsius or 37 degrees Fahrenheit – so my start of the season will surely be more than 10 inches below the surface… but soon the river will be ready for the hitch and dry flies 
This time I thought I would give you a look inside my fly boxès just at the start of summer salmon fishing – before everything gets tangled up and wet.
You might find inspiration and ideas for your next fishing trip
I also manage to get hold of some deep sea prawns with their long horns still intact. Over the winter I wrote forth and back with some of you about the significance of long strands of hair in salmon and steelhead flies. Sometimes a few single hairs can do magic on those fish that is reluctant to take a fly
Last but not least a couple of good deals from our shop
Very tight lines from Jesper & Per
What`s in my fly box?
I bring flies for every possible kind of fishing situation that I may participate in during my stay in Norway – Salmon, sea-run Arctic char, sea trout – I obviously also bring a larger amount of fly tying material so I can try and test new material, fly patterns and variations of the flies we all use.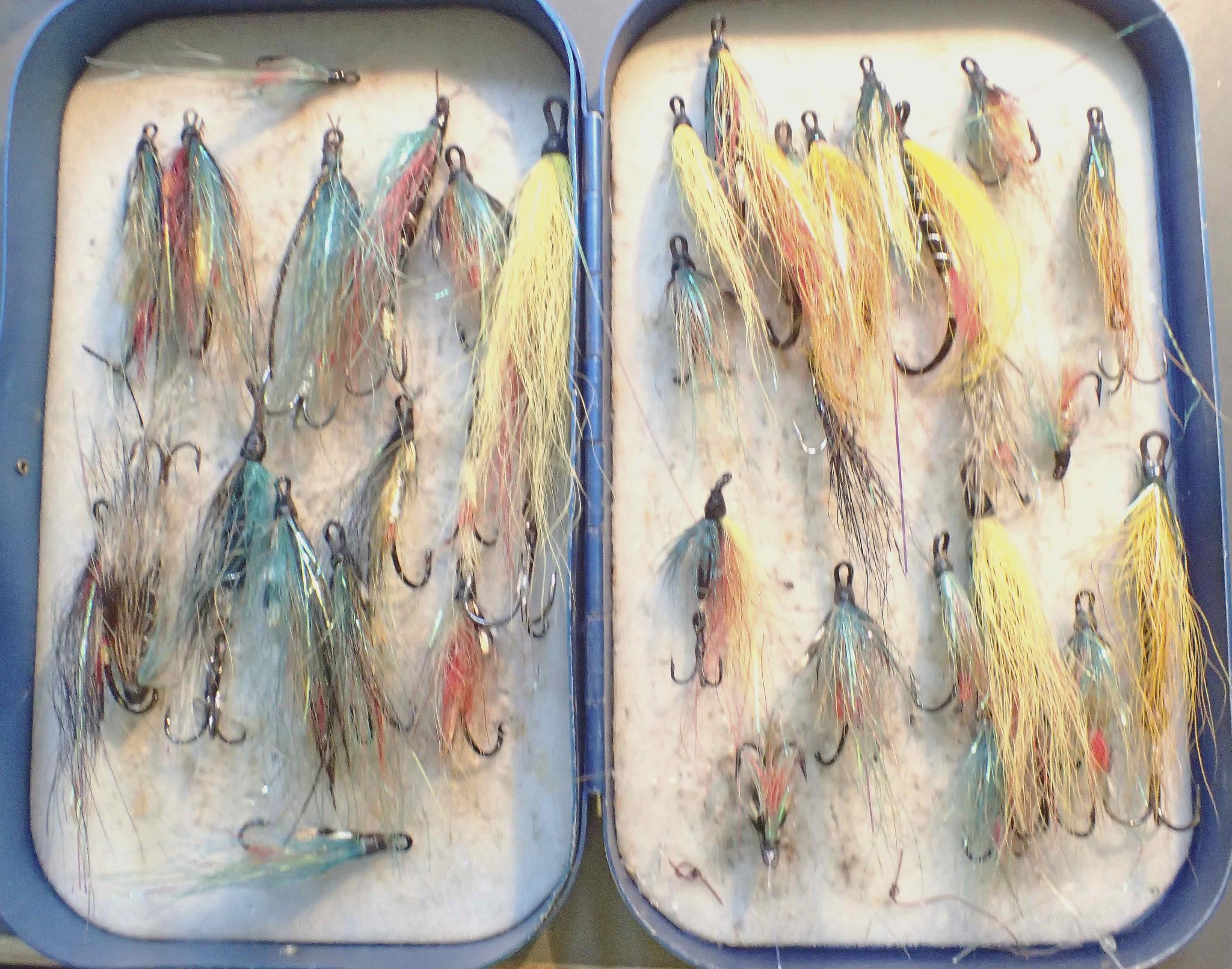 The high clear water
Blue is a great color for fresh salmon in cold clear water, and the color combination in the Jock Scott fly pattern is favored by salmon in the north. I also use the Gary fly in the same conditions but it really comes into play those days the water gets slightly tinted from heavy rain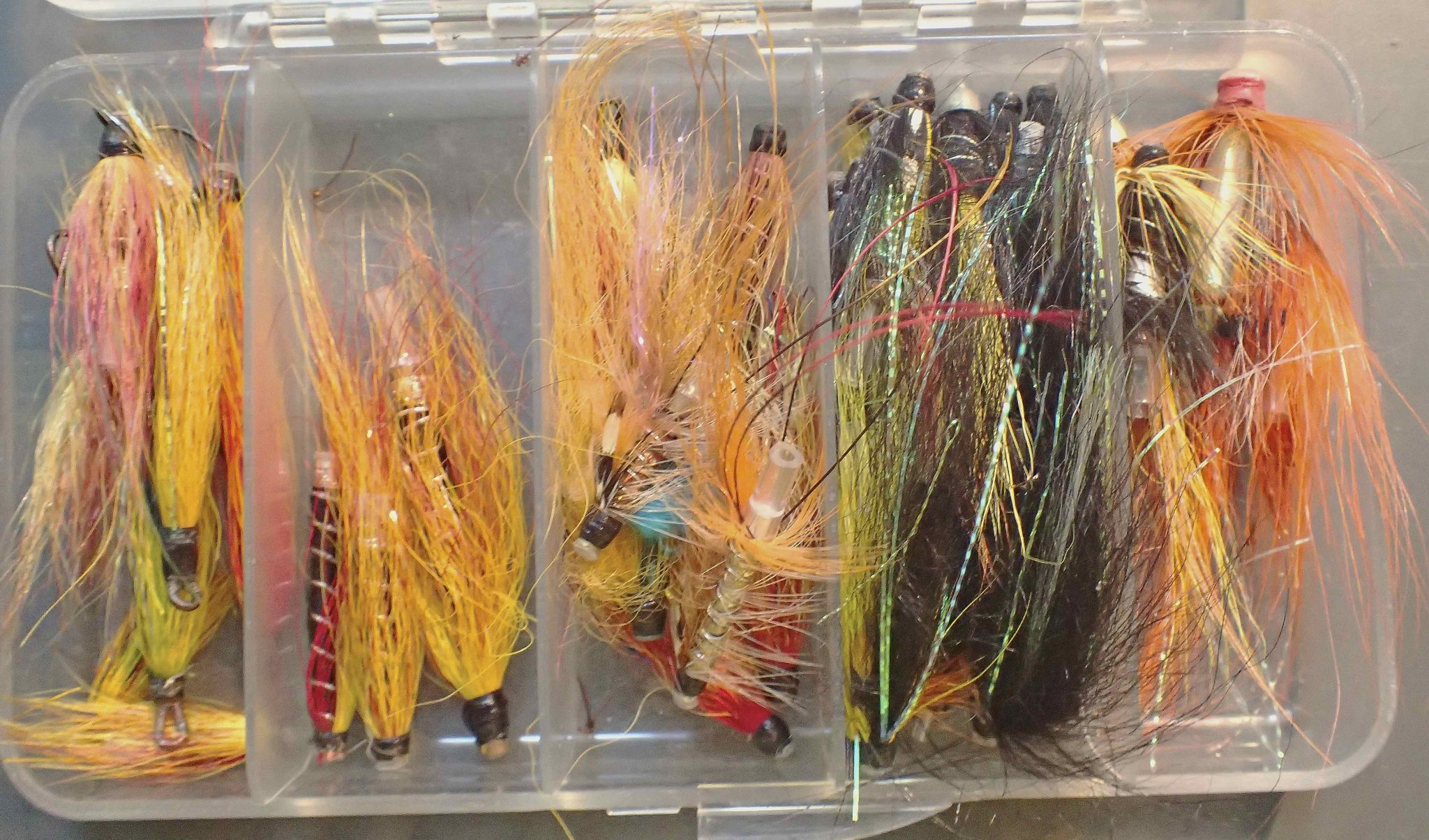 Dens flies in fast water
1 ½ – 2 inch copper tubes are valuable in fast and high water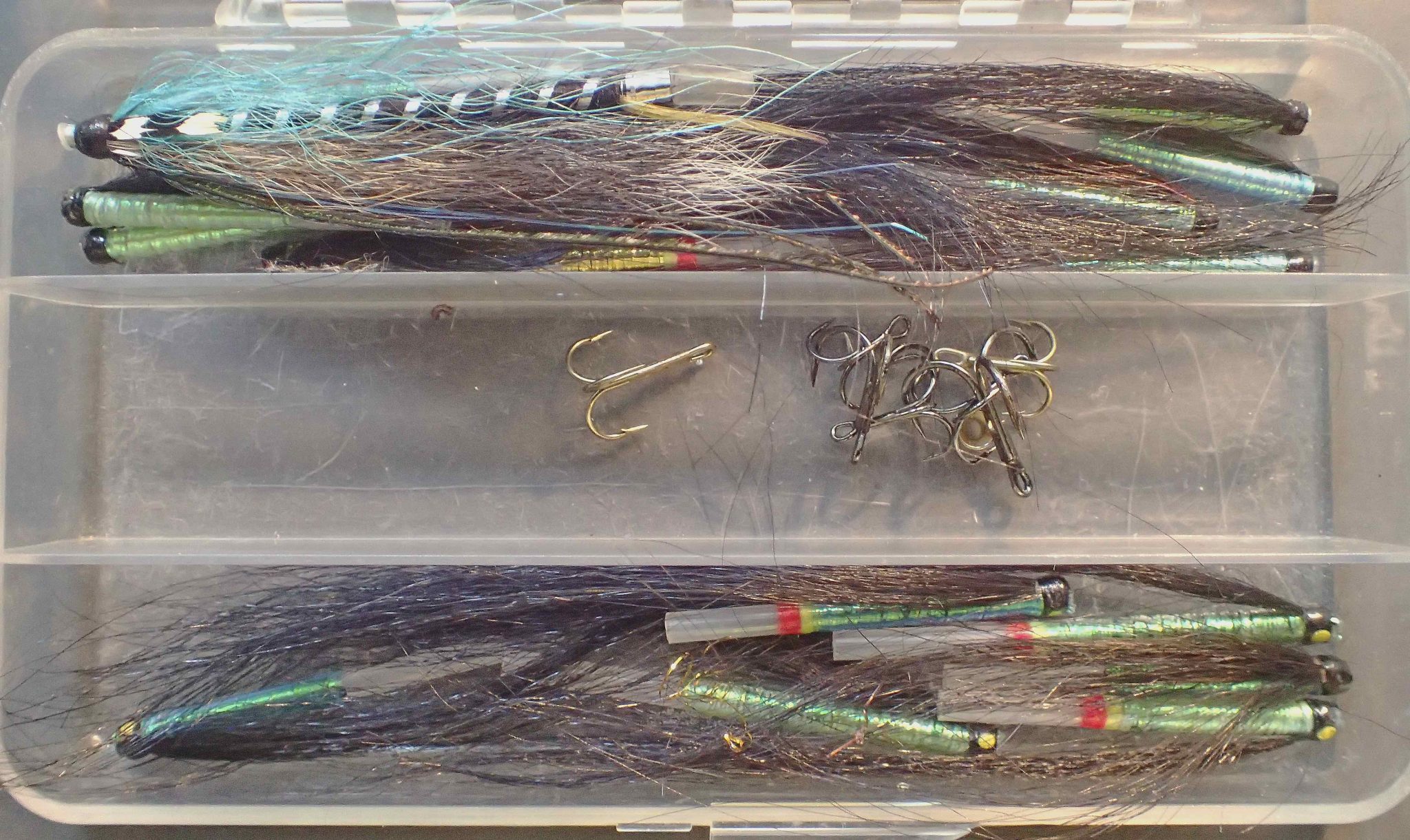 Fast fish - imitations
Big long-winged flies like the Sunray Shadow is also an early season fly – but it serves well all through the season – Add speed and fish it straight across when water heats up See our lon g winged flies here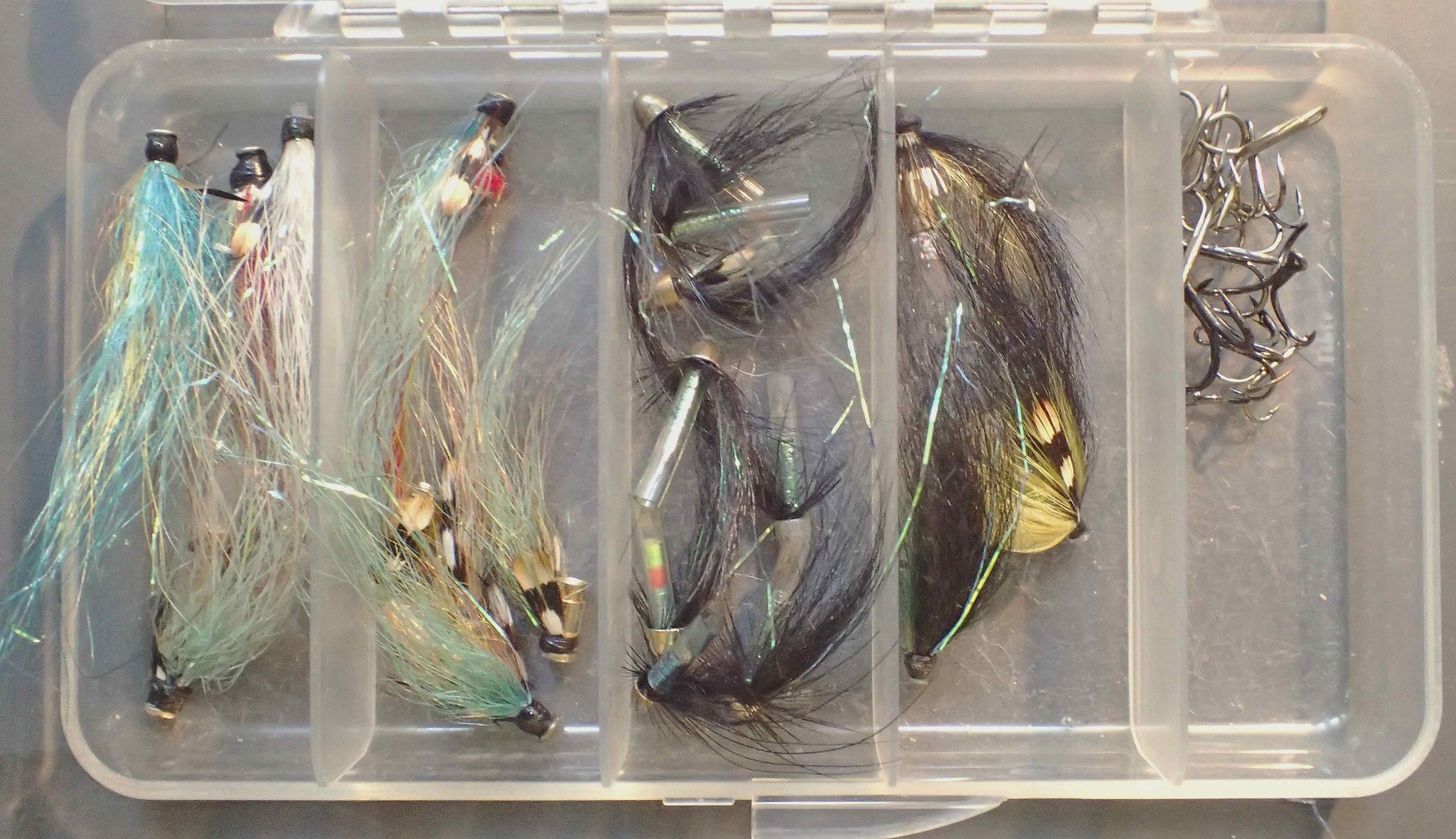 Dens and small
When the river heats up tiny heavy tubes may be the perfect fly – Clear blue hair combined with strands of yellow and red is great for those fresh salmon – Flies with soft black wings catch fish in every river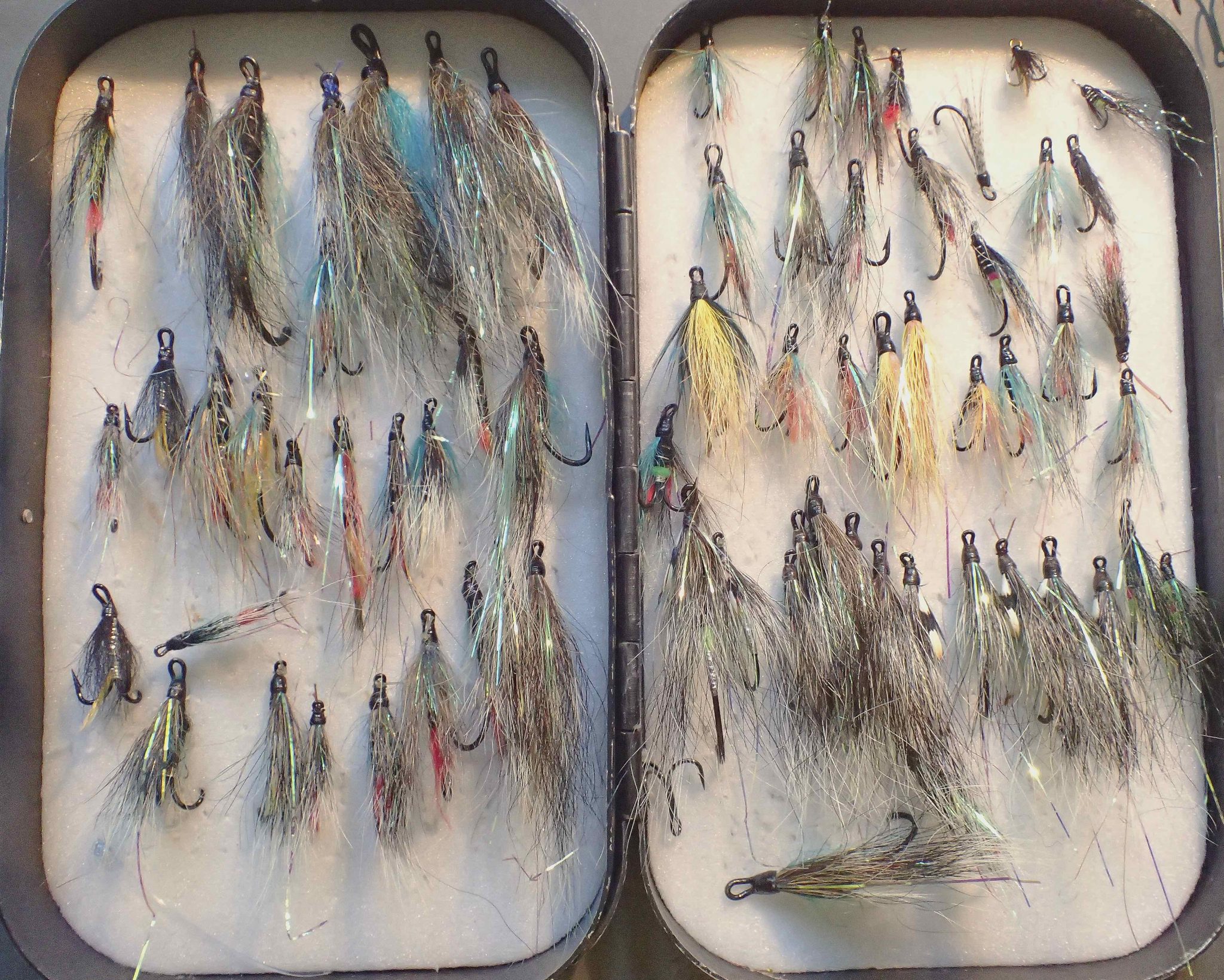 The dull looking Blue Charm`s
Dull looking Blue Charm`s from # 2 – 12 is a must have box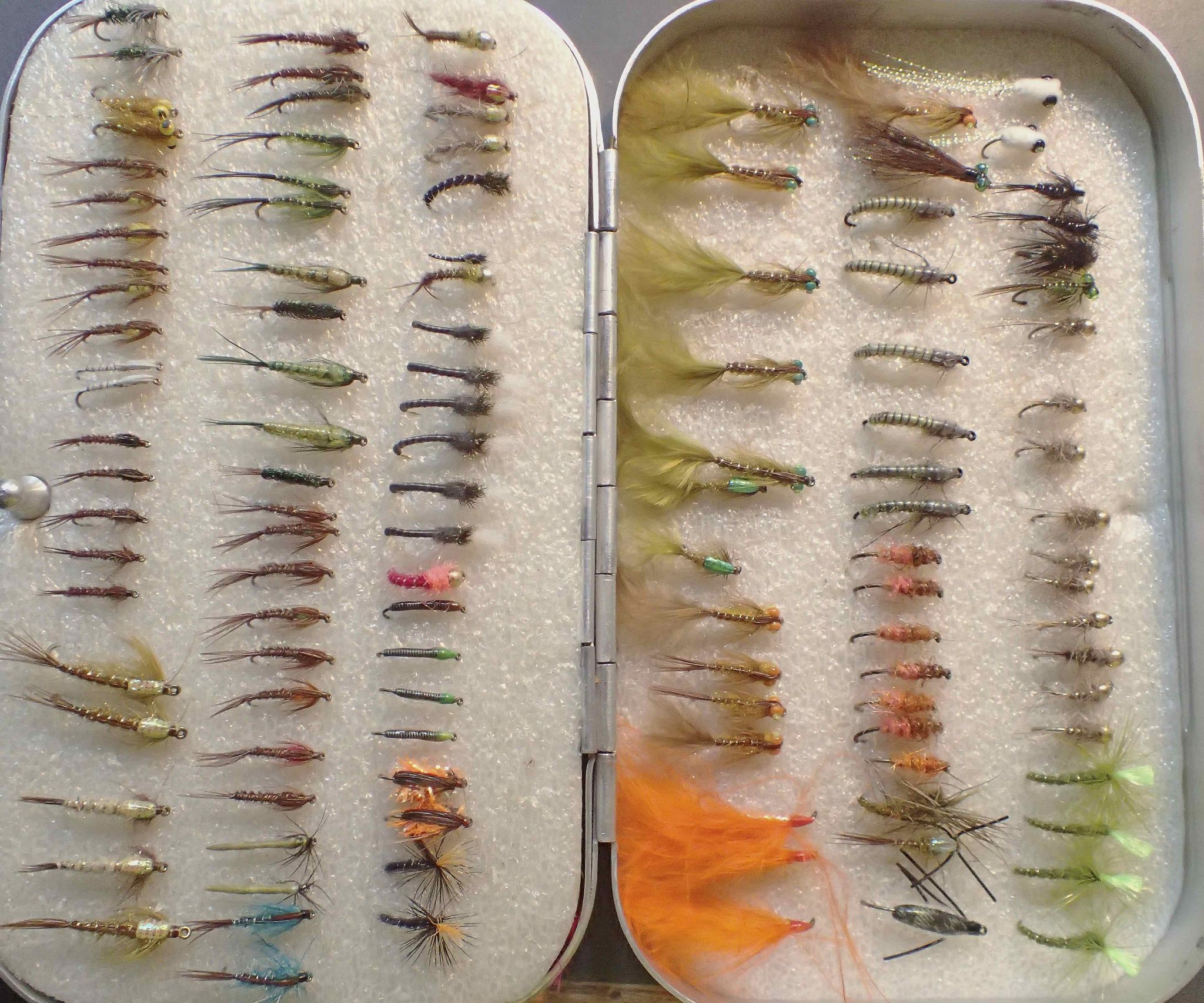 Picky trout in the sea
Tiny insect imitations (tied with my 3X glasses on) for those picky sea trout and arctic char out in the sea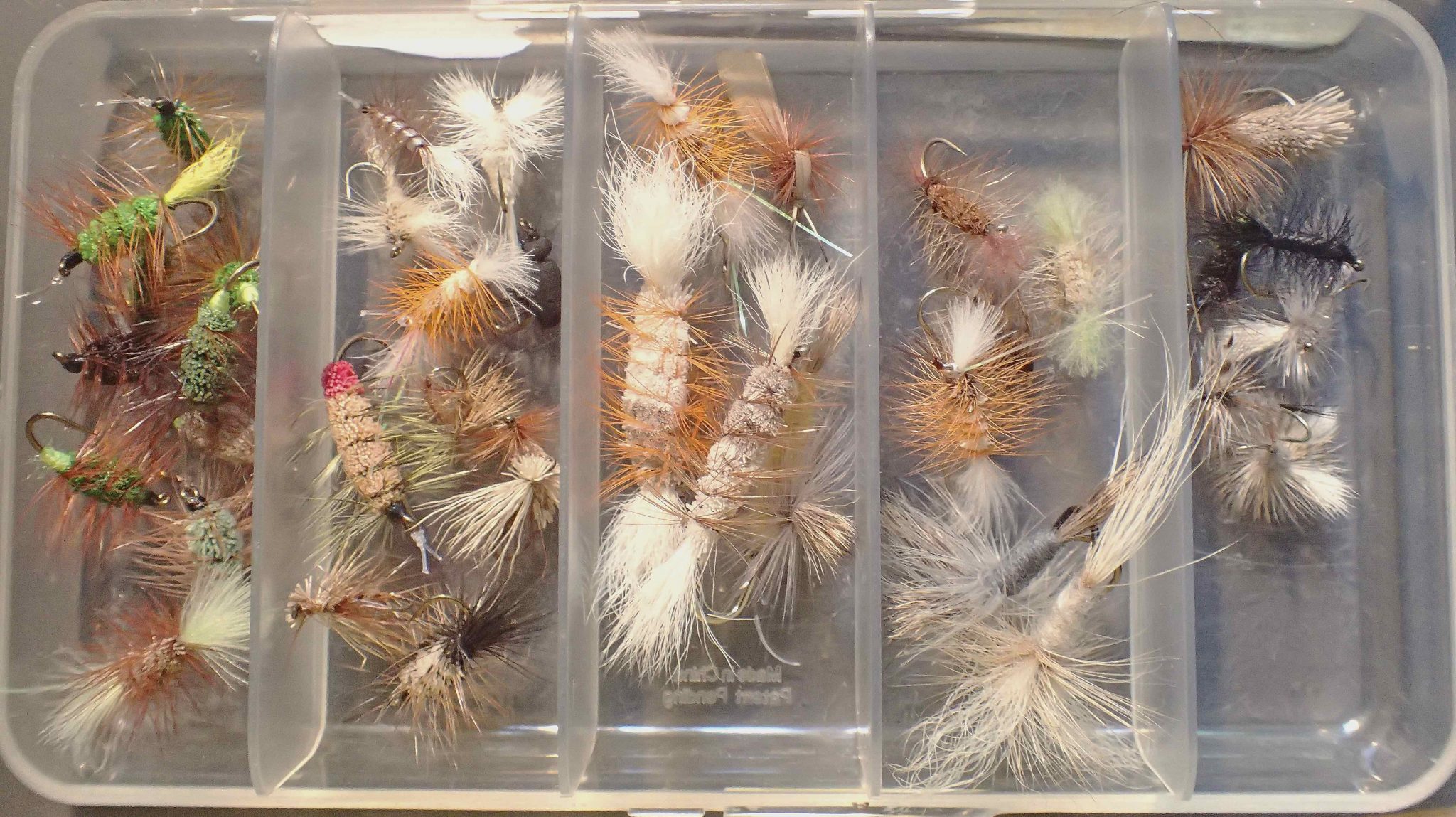 The small dry flies
Tiny versions of the Bomber pattern – Small bug`s – is a must have box when the water heats up. Salmon may come to the surface to inspect your big or medium Bomber – but it could be a tiny fly that actually catches the salmon See the tiny bugs here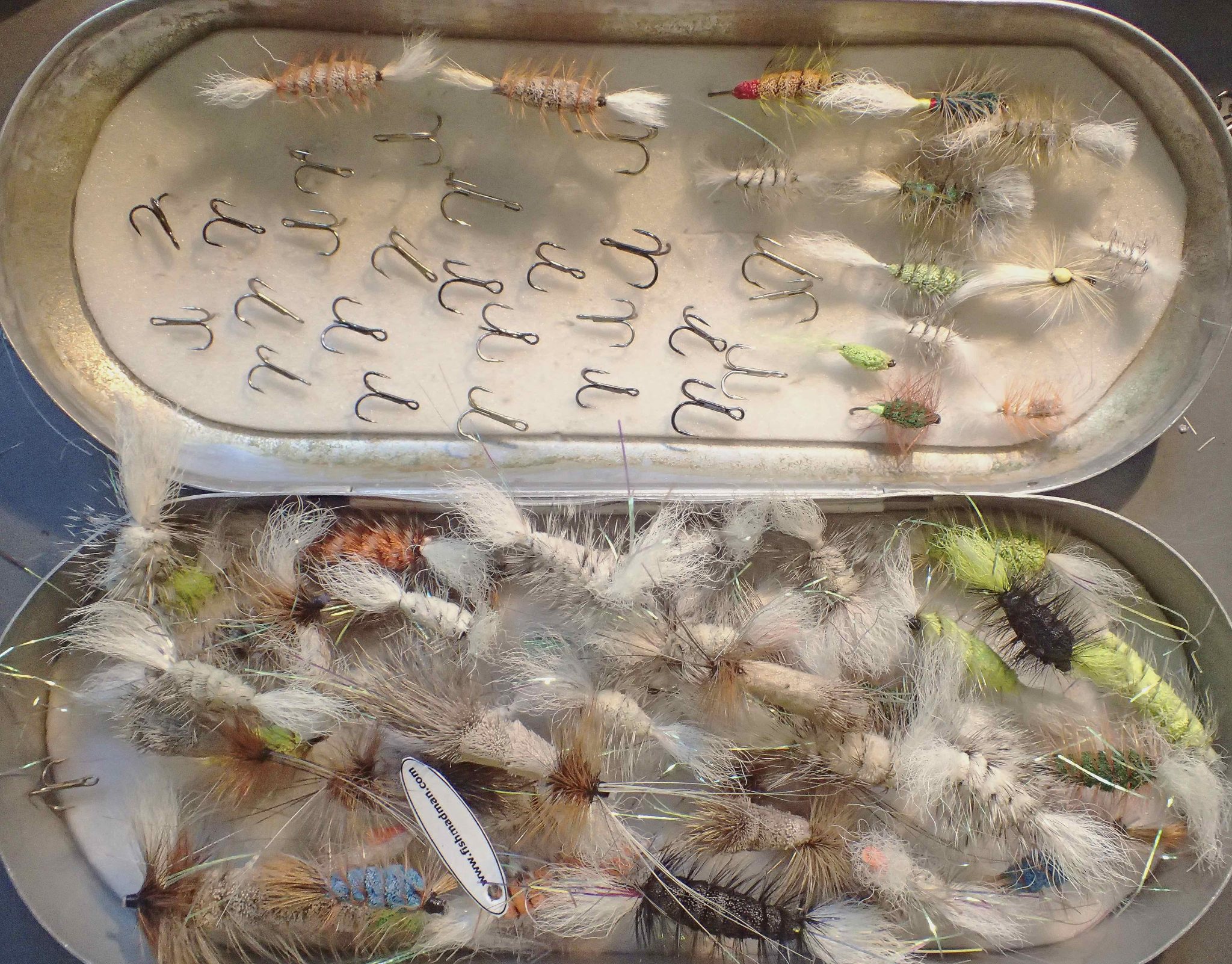 Medium and bigger dry flies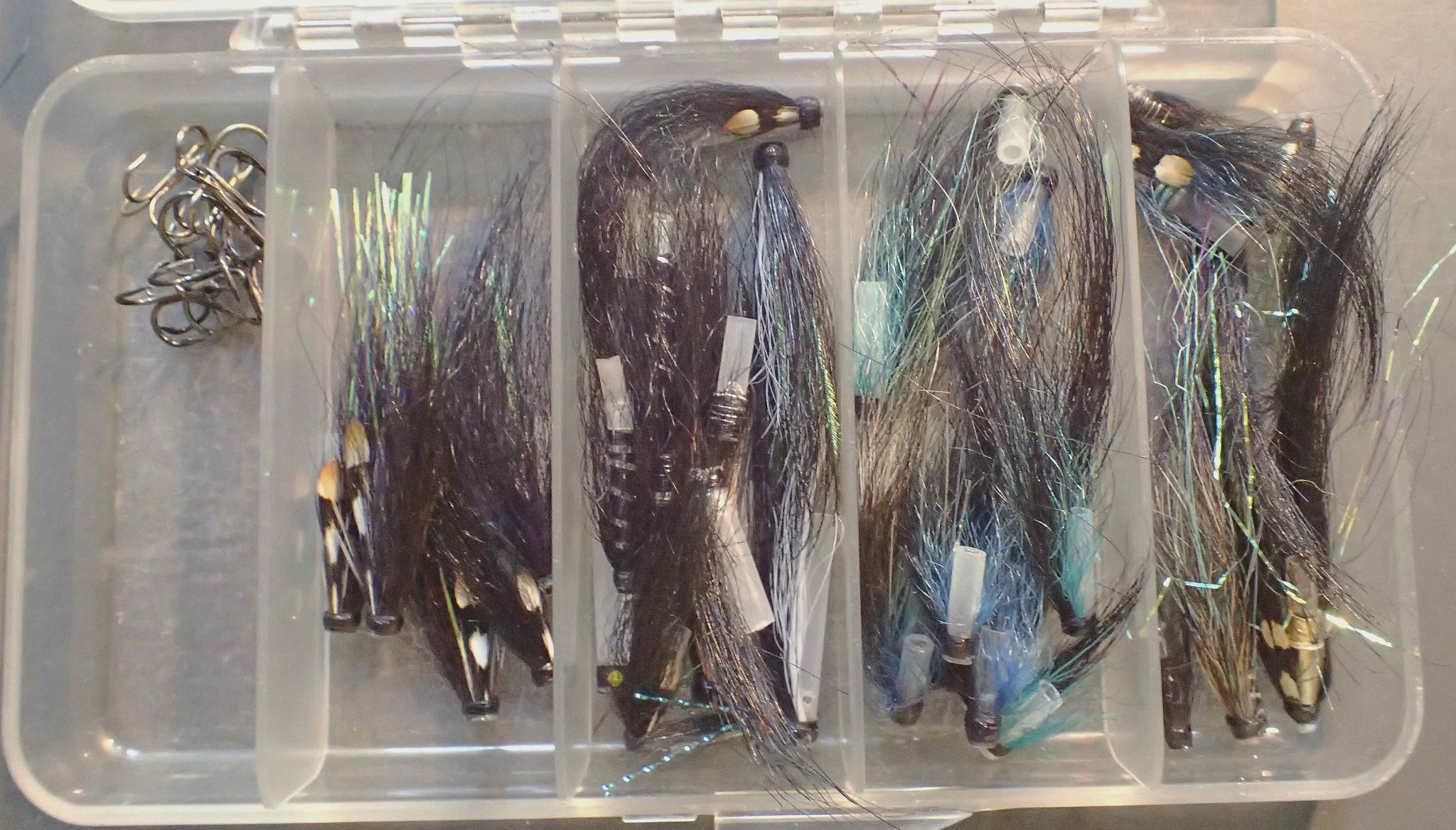 Lightweight tube flies
Small lightweight tube flies in dull colors for fishing just below the surface,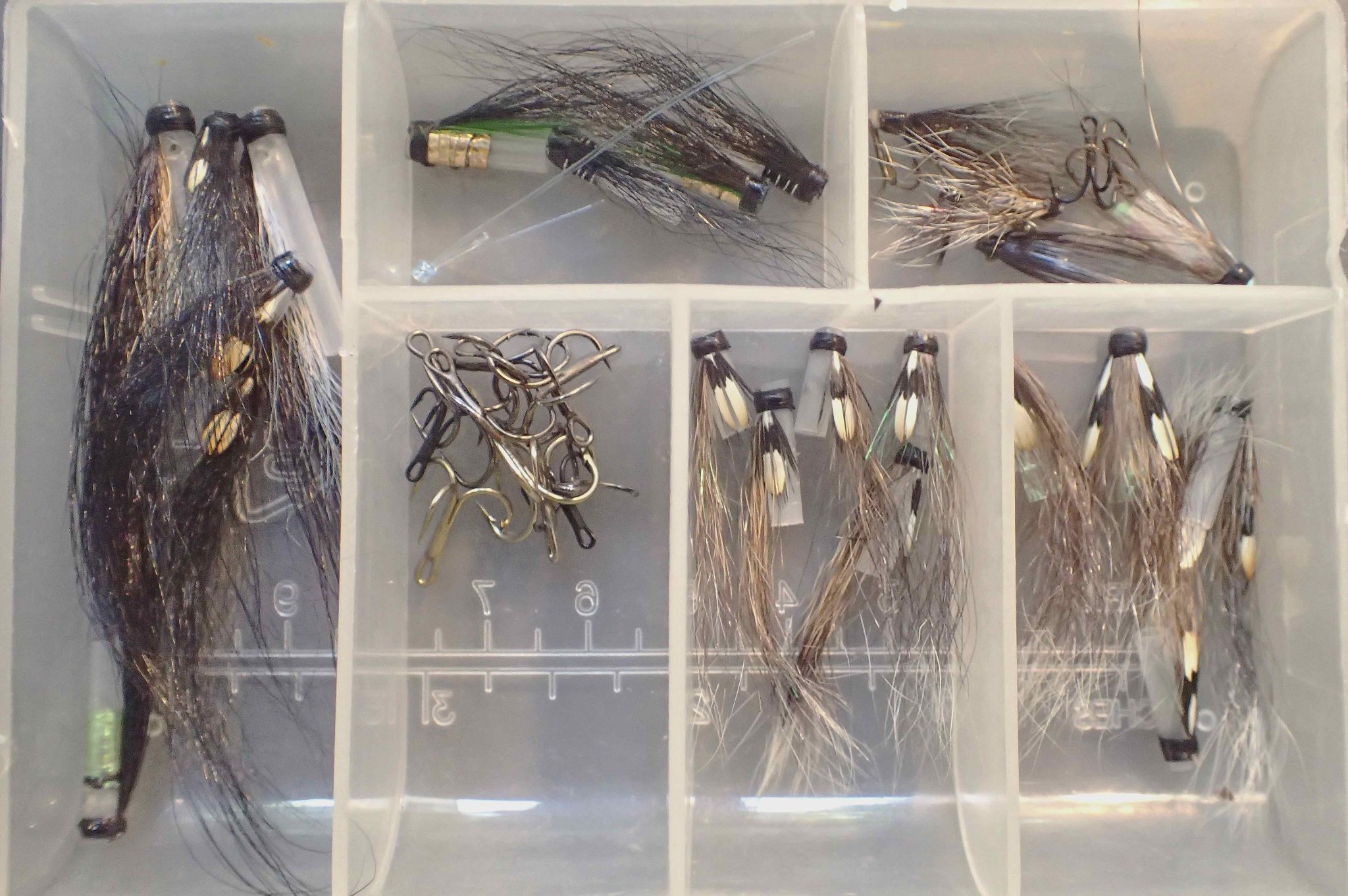 The Hitch box
A box for most of the season – Not every salmon is ready to take a hitched fly – but sometimes the hitched salmon fly will outfish all other flies even in icy cold water – The hitch fly is also one of the few flies that will catch salmon in those difficult days with cold Northerly wind.  See our hitch flies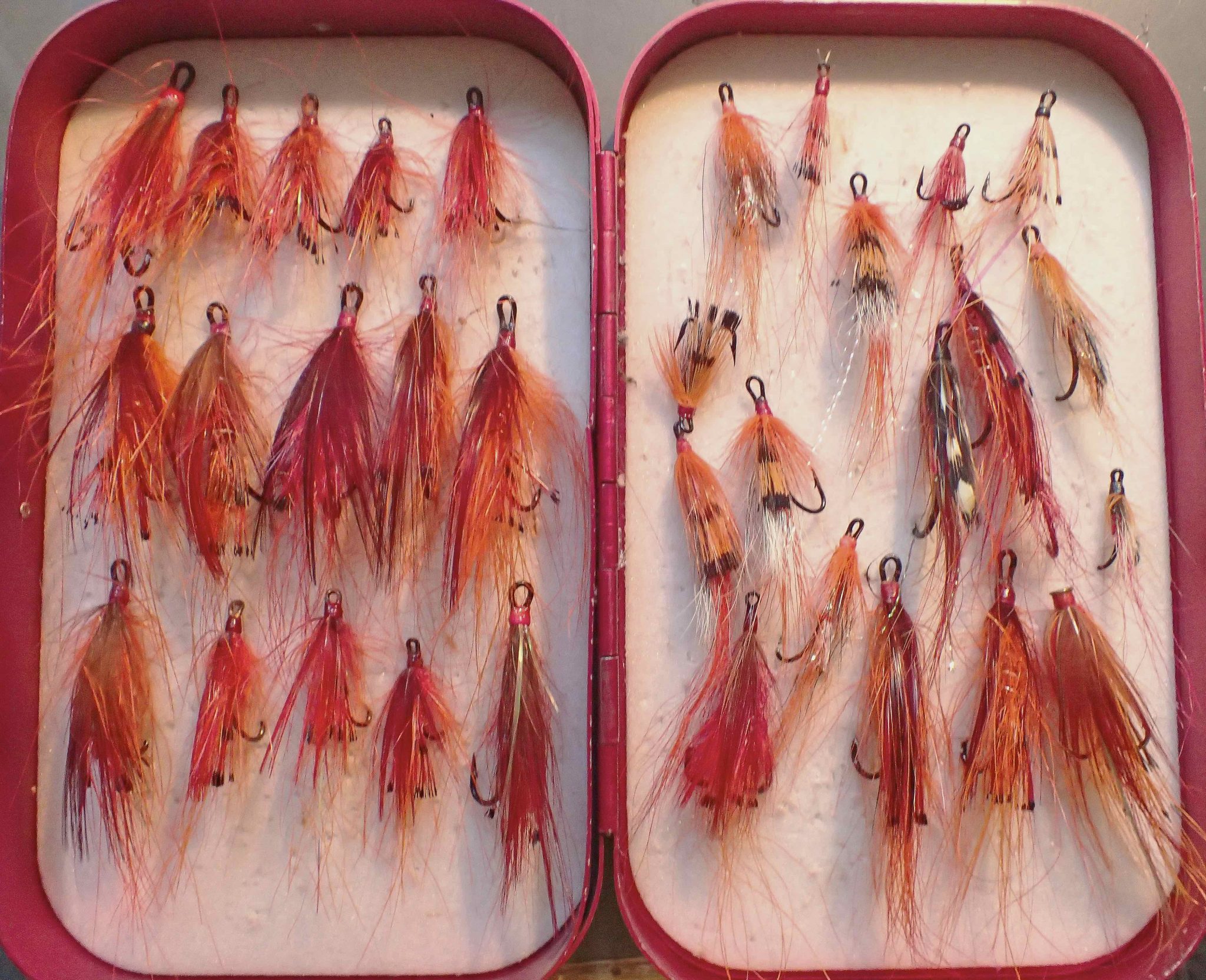 Late season shrimp´s
General Practitioner and various shrimp patterns can be perfect every day through the year – but in the late end of the season they become increasingly popular. Read more
Small Frances tube flies
Small tube Frances flies – heavy and lightweight. Some of the great success of this fly pattern lies in presentation – I prefer them drifting (falling) towards the salmon See some in the shop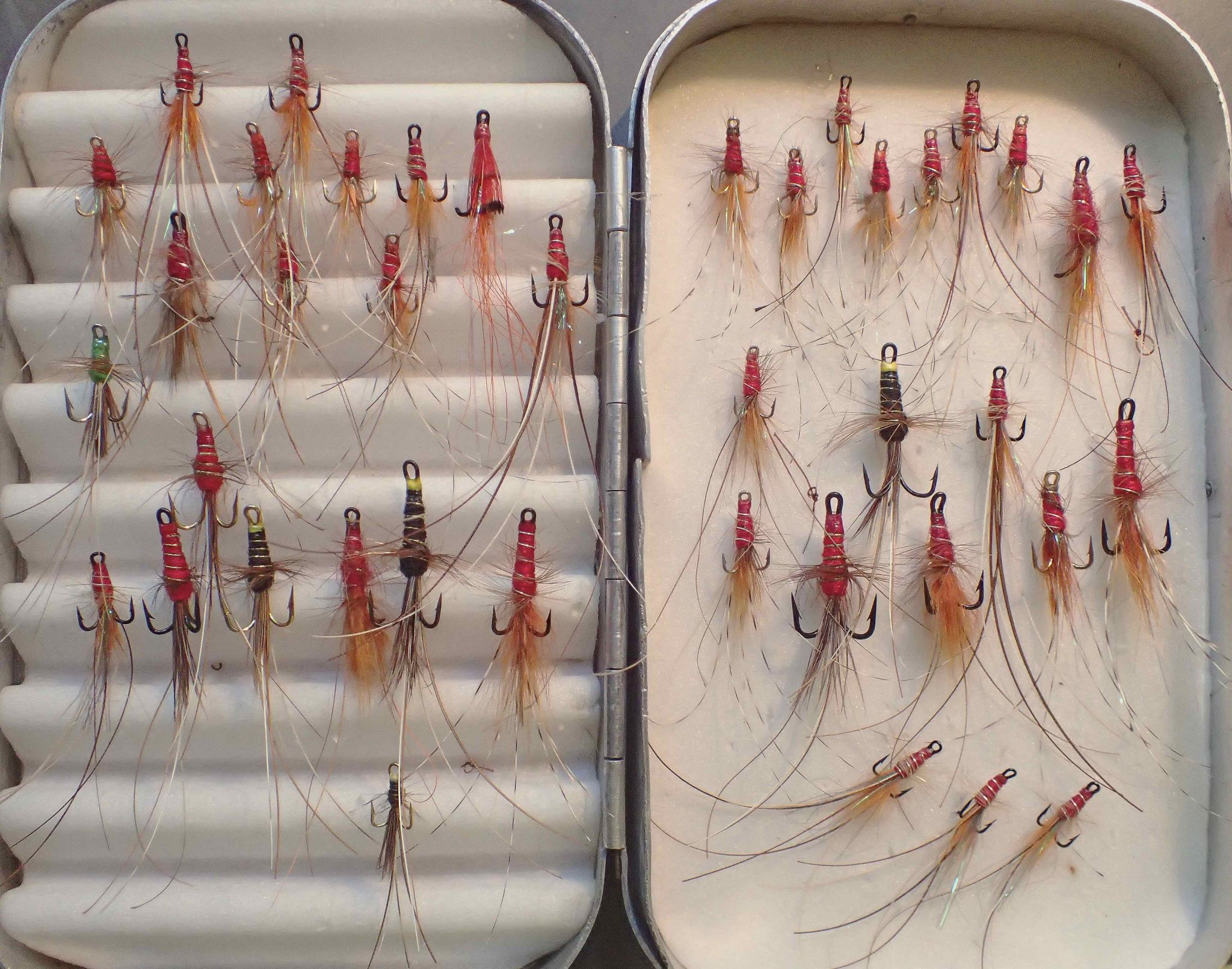 Miniature Frances flies
Dwarf size Frances flies is must have flies for finicky salmon – Big and small salmon will rice to this fly during most of the season See them in the shop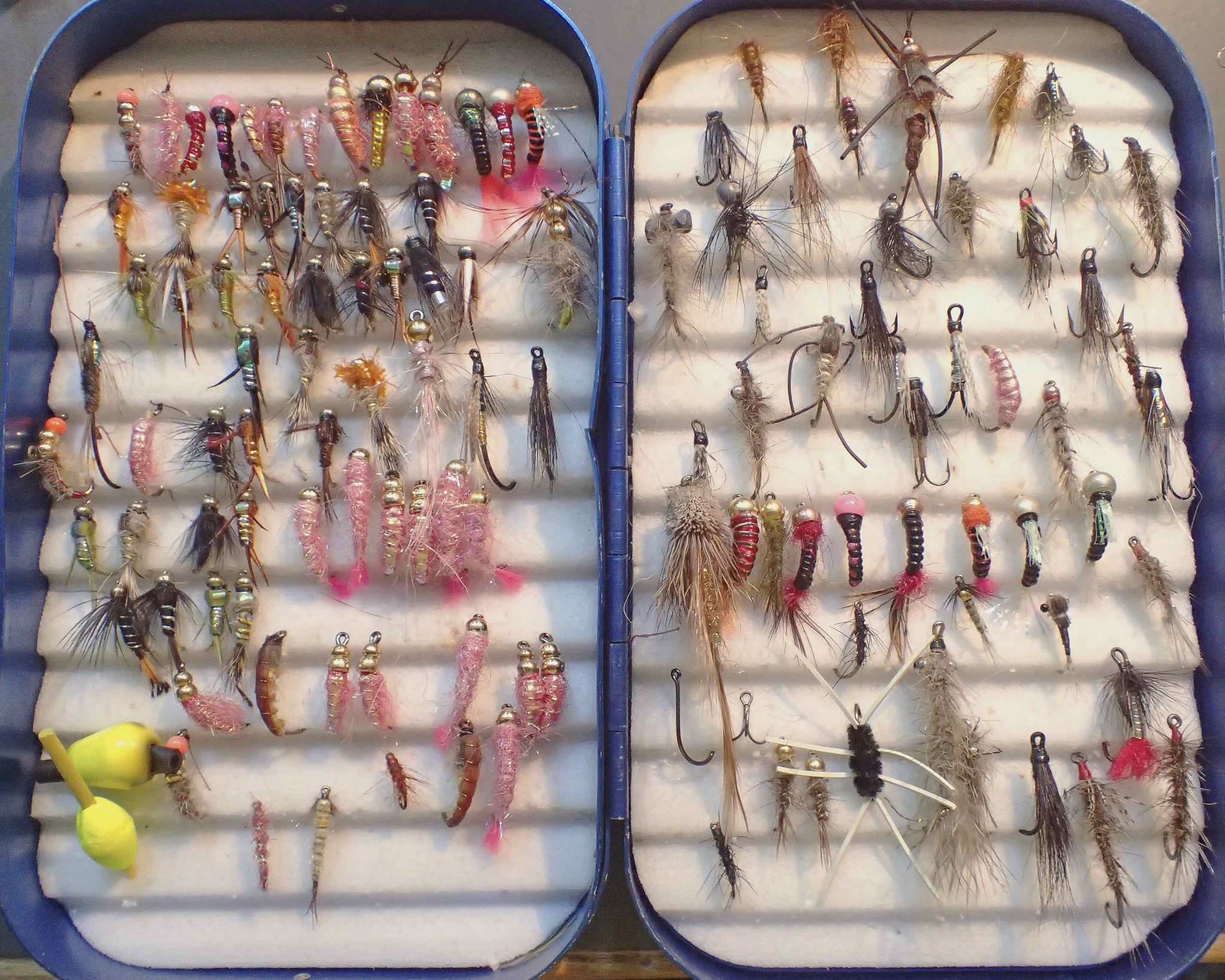 Finick arctic char
Artic Char and sea trout – Small and some quite heavy nymphs…Bits of UV reflecting material – golden bead heads makes thes fish bite.
Long hornes on flies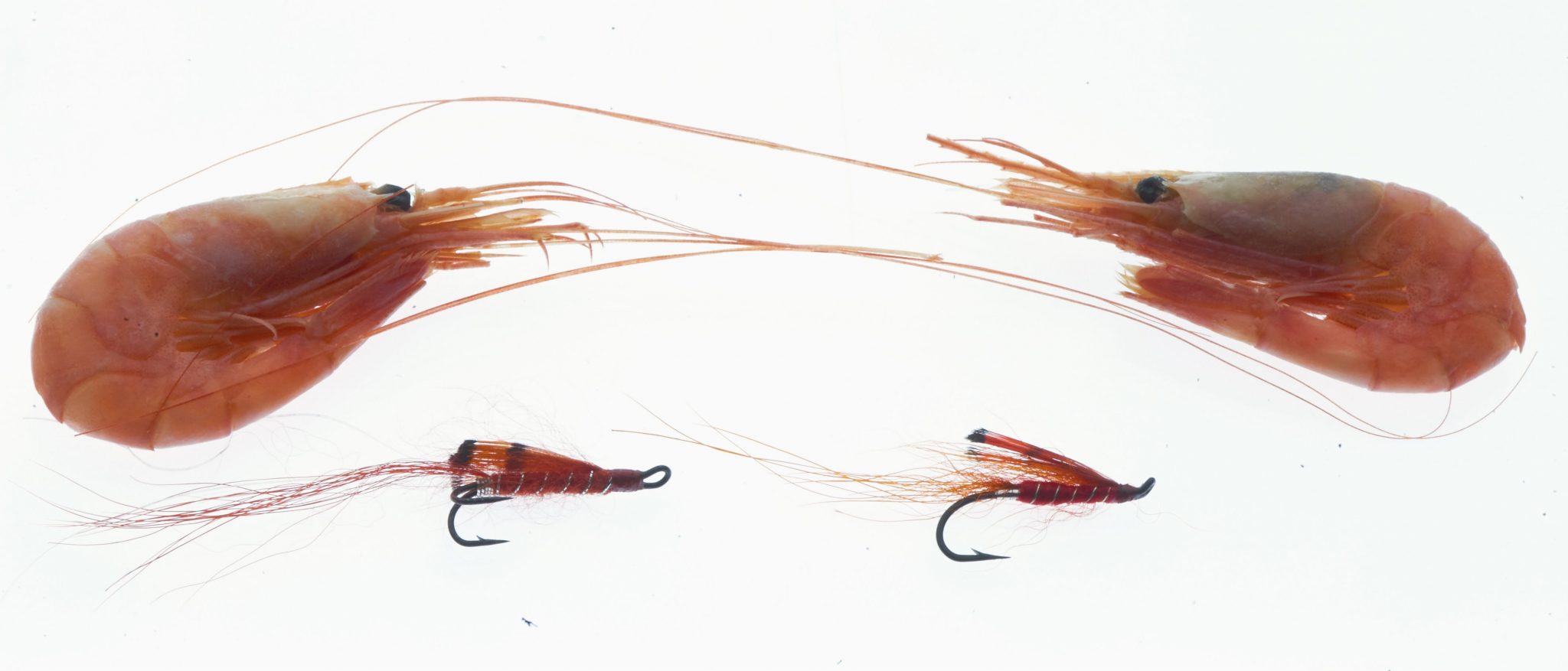 Many crustaceans that salmon and steelhead feed on at high seas have long antennas or horns – They serve a purpose but we may also assume that they are part of the overall images of prey that salmon and steelhead search for in the sea – Long thin hair on our wet flies sometimes makes very difficult fish interested – It may be micro movements in the thin hair that triggers a bite – or it could be the see-through effect combined with the way that the light is reflected in the single strands of hair – But it could also be that small details sometimes is very important stuff – I for one have often placed my reliance on the slim built Ally`s shrimp seen in the photo – these are tied with long hair from bear.
We aim to have such long horn flies ready for you later this year.
N E W S L E T T E R summer sale
A selection of our riffling hitch tube flies + a pack of Owner Isema single hooks – at a good price –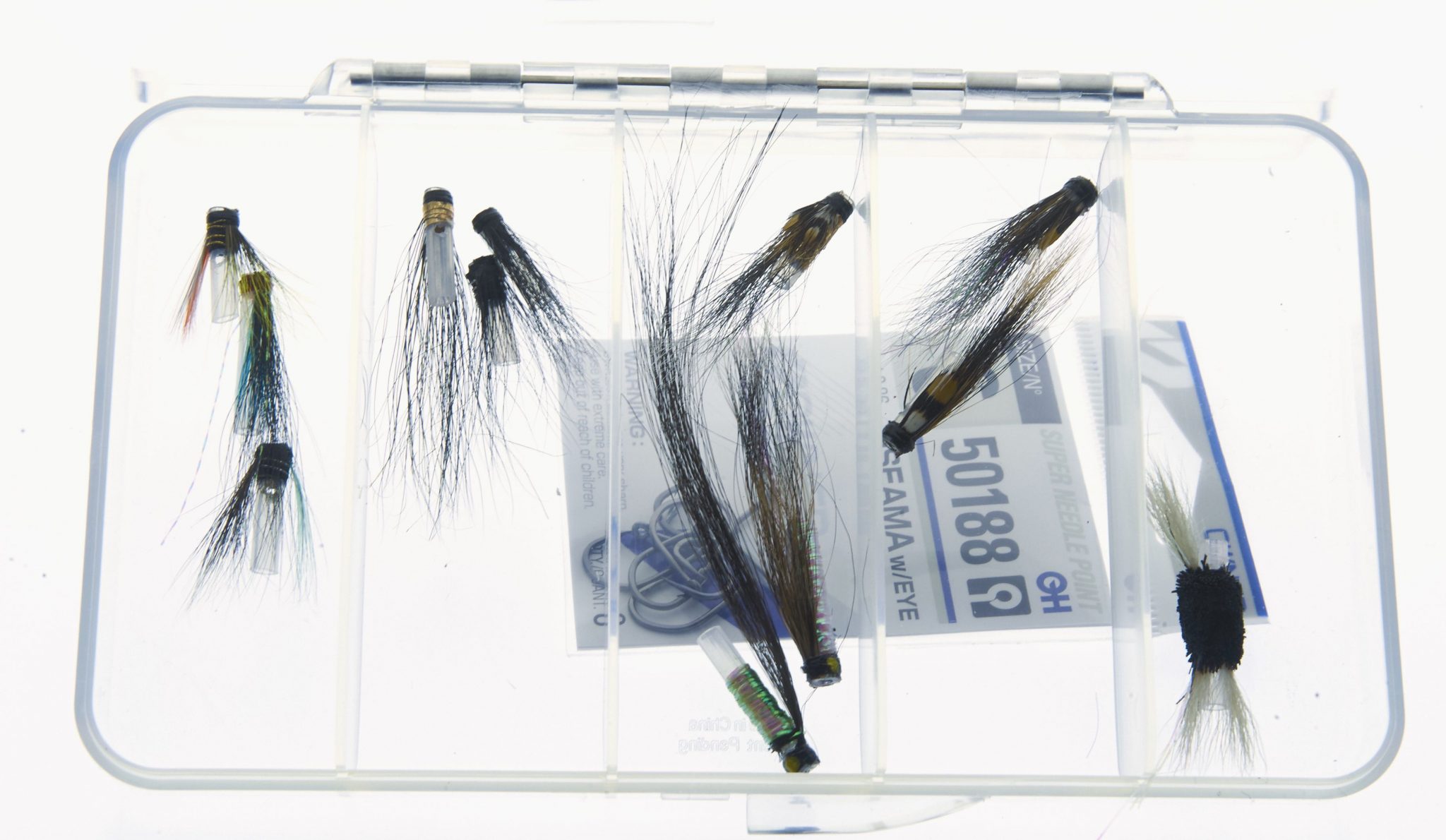 A selection of our iridescent and gold Sunray tube flies – at a good price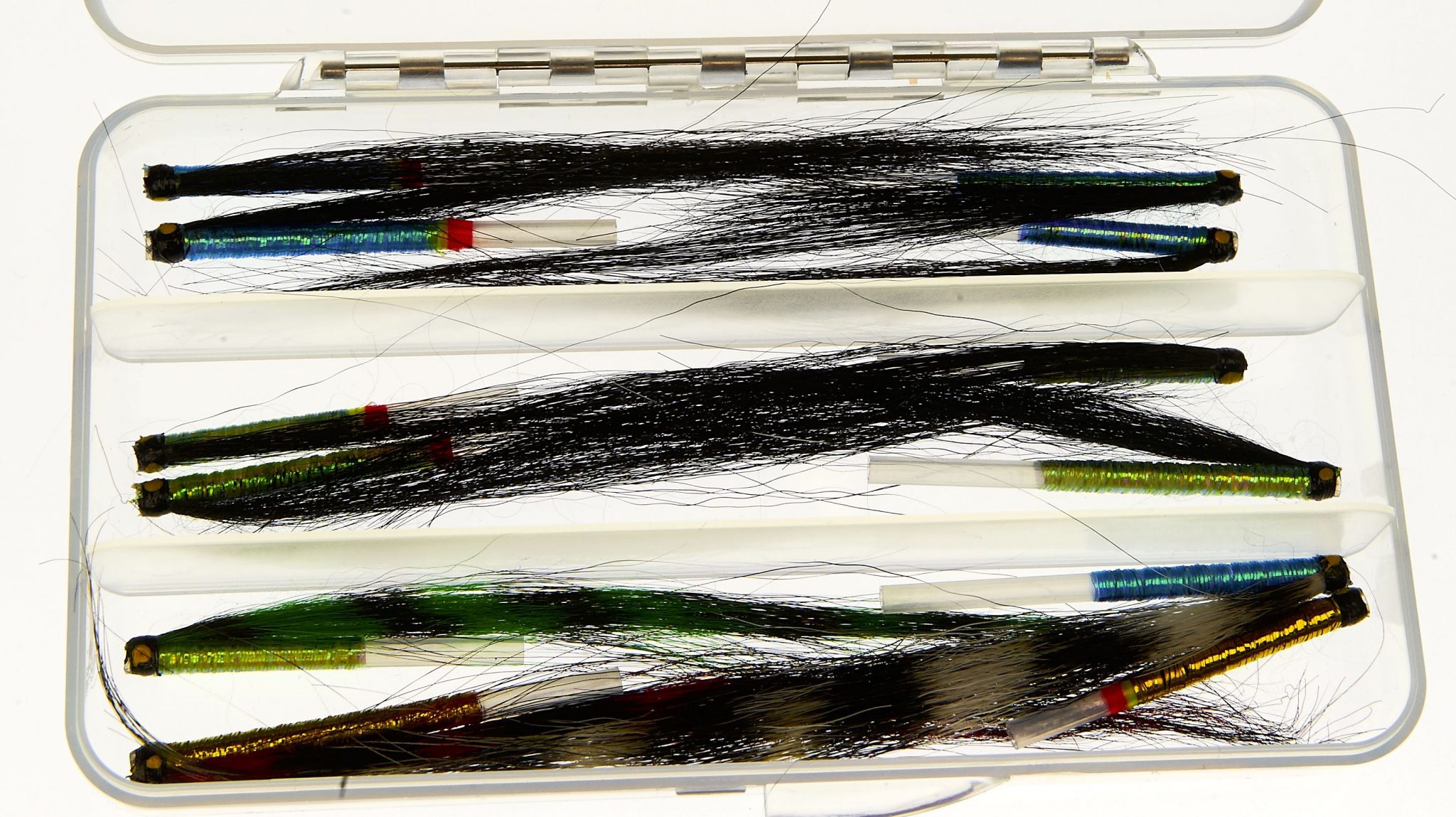 What are we currently working on?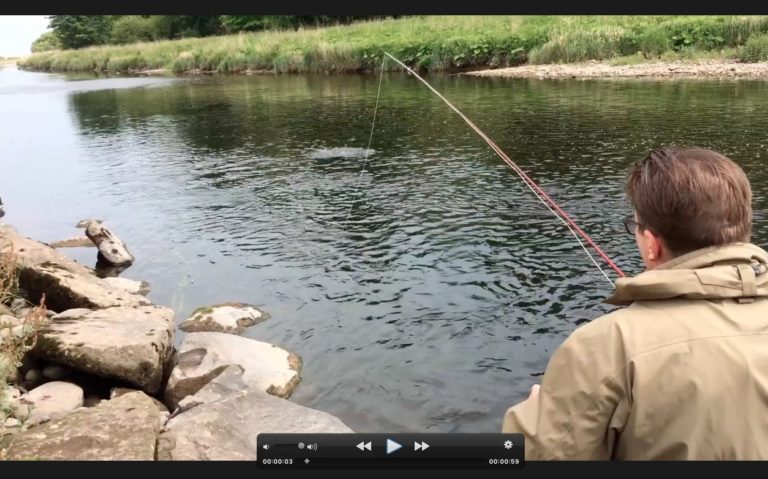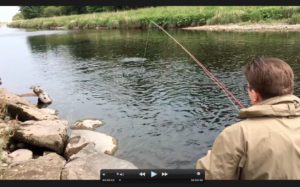 Wer doing videos on various details from shooting head systems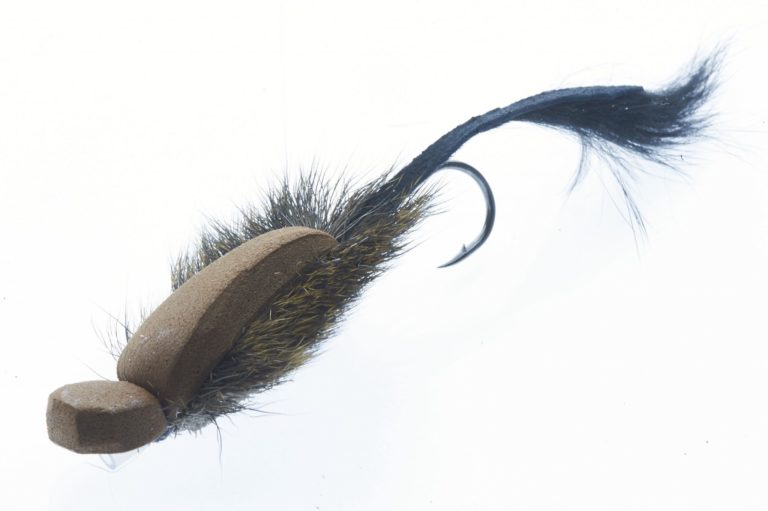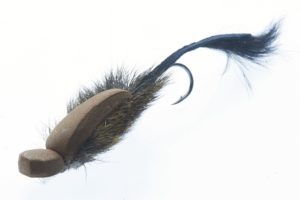 A series of Morrish Mouse fly tied on tube – The Morrish Mouse is a famus Canadian surface fly used on rainbow trout rivers