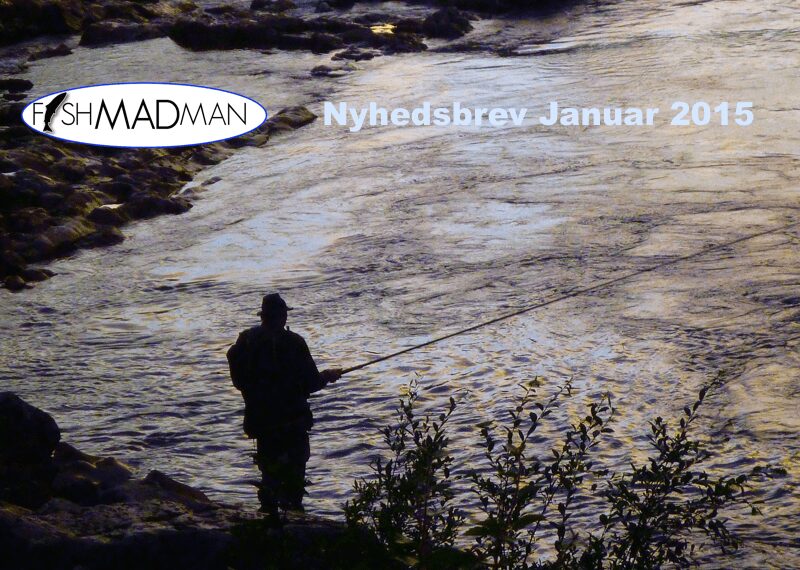 Dear Flyfisher: Welcome to yet another newsletter from Fishmadman – We have come to the beginning of a new season for Atlantic Salmon – and steelhead

Season 2014 was not a very god year for the Atlantic salmon – and many concerning words has been written about the problems this fantastic fish is facing.

We hope for a better year in 2015 and recommend that you follow the great achievements of NASF (North Atlantic Salmon Fund) and Native Fish Society that work to help Atlantic Salmon and steelhead.

We do also hope that you in 2015 might take the opportunity to make someone  interested in fishing  – We need more people to be passionate about our sport and the fish we fish for – we believe that passionate people will help to preserve our fantastic rivers and the fish that run them.
  
This time we have a winner for the annual Fishmadman competition – Stories about a good-bug that made the day – and a wooden card that will keep bad-bugs away.

Tight lines from Per and Jesper
FISHMADMAN COMPETITION 2014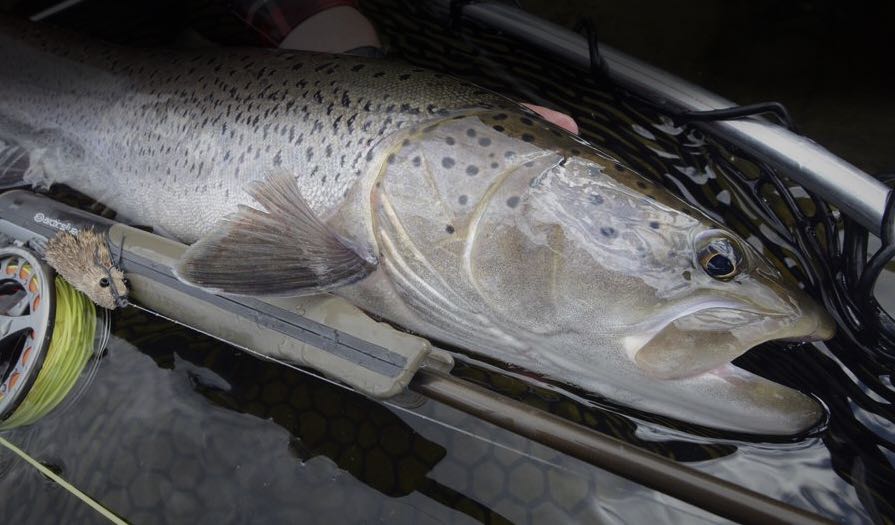 One of several Taimen (Hucho taimen) that Rasmus Ovesen caught on Mice flies – waked on the surface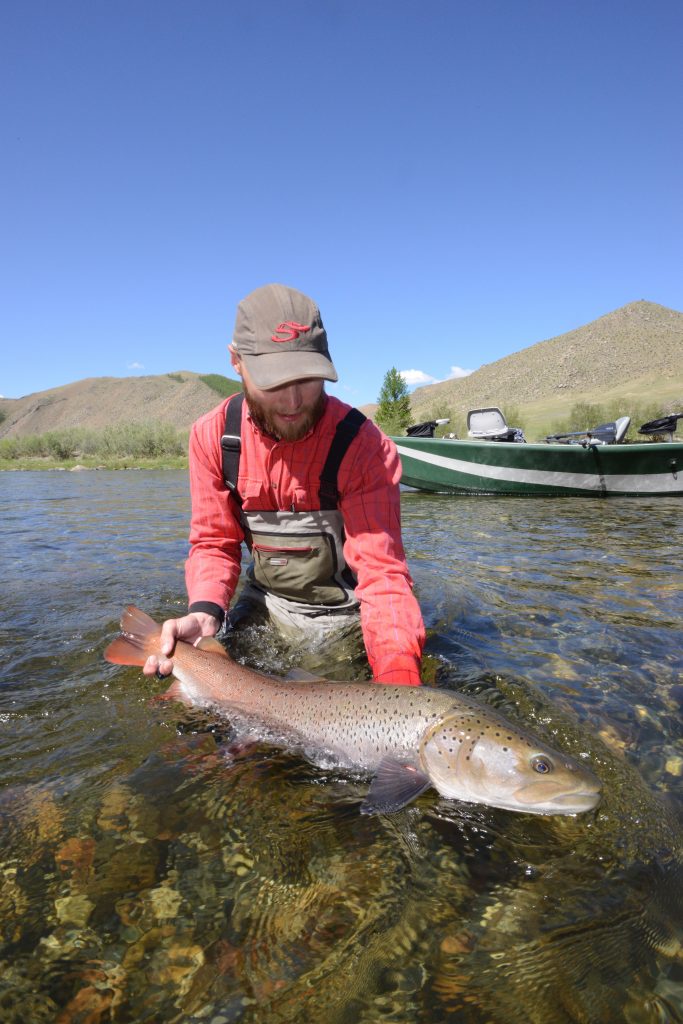 The 2014 winner
Danish sport-journalist Mr. Rasmus Ovesen took our Tube Rat´s deep into Mongolia to catch big Taimen (Hucho taimen) – Mr. Ovesen and friends caught some fine fish on our Tube-rodents with the biggest topwater fish at 90 centimetres (35.4 inches) and 15 lb – Rasmus also caught a monster fish of 125 centimetres (50 inches) on a Craft Fur Streamer… Rasmus is this year's winner of the Fishmadman competition.
Congratulation from Fishmadman
See our NEW TUBE RATS
A few of the other anglers from 2014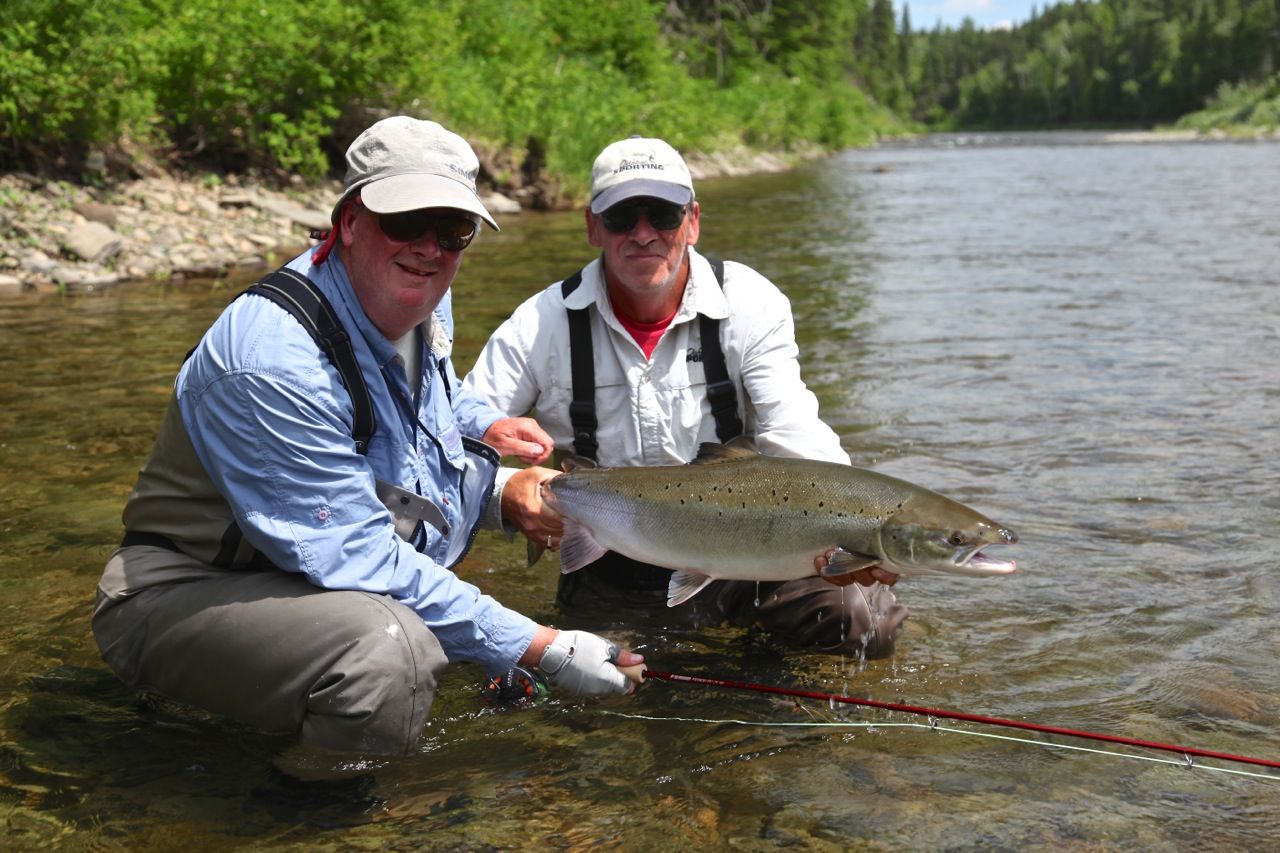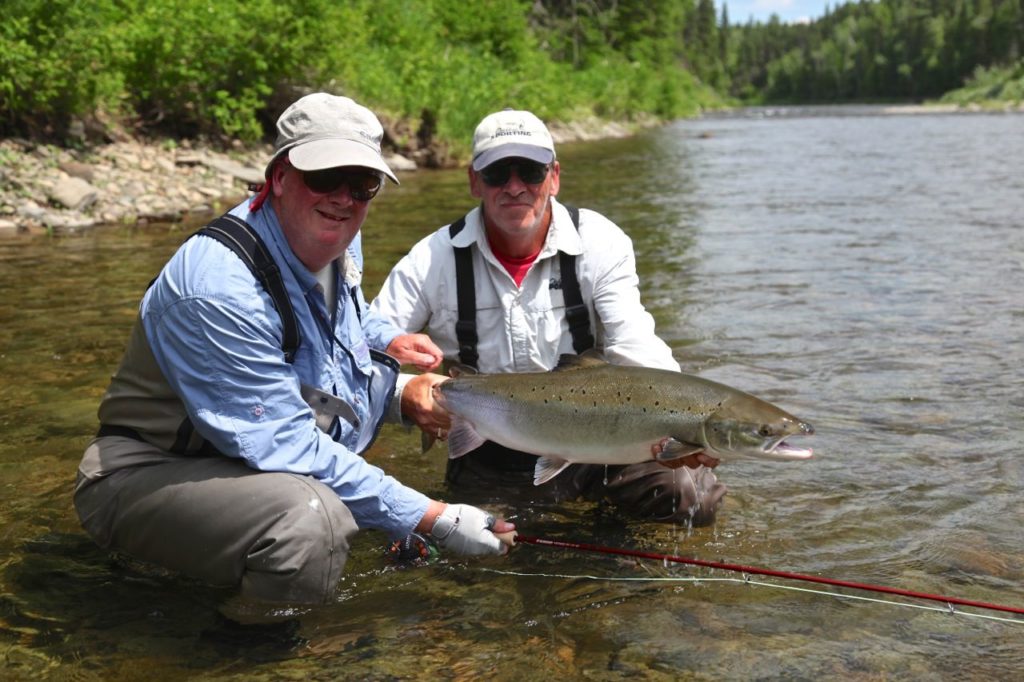 Top angler and photographer Mr. Ian Martin wrote us: from the Gaspé rivers with a nice fish caught on the Monster Tube Caddis See more from Mr. Ian Martin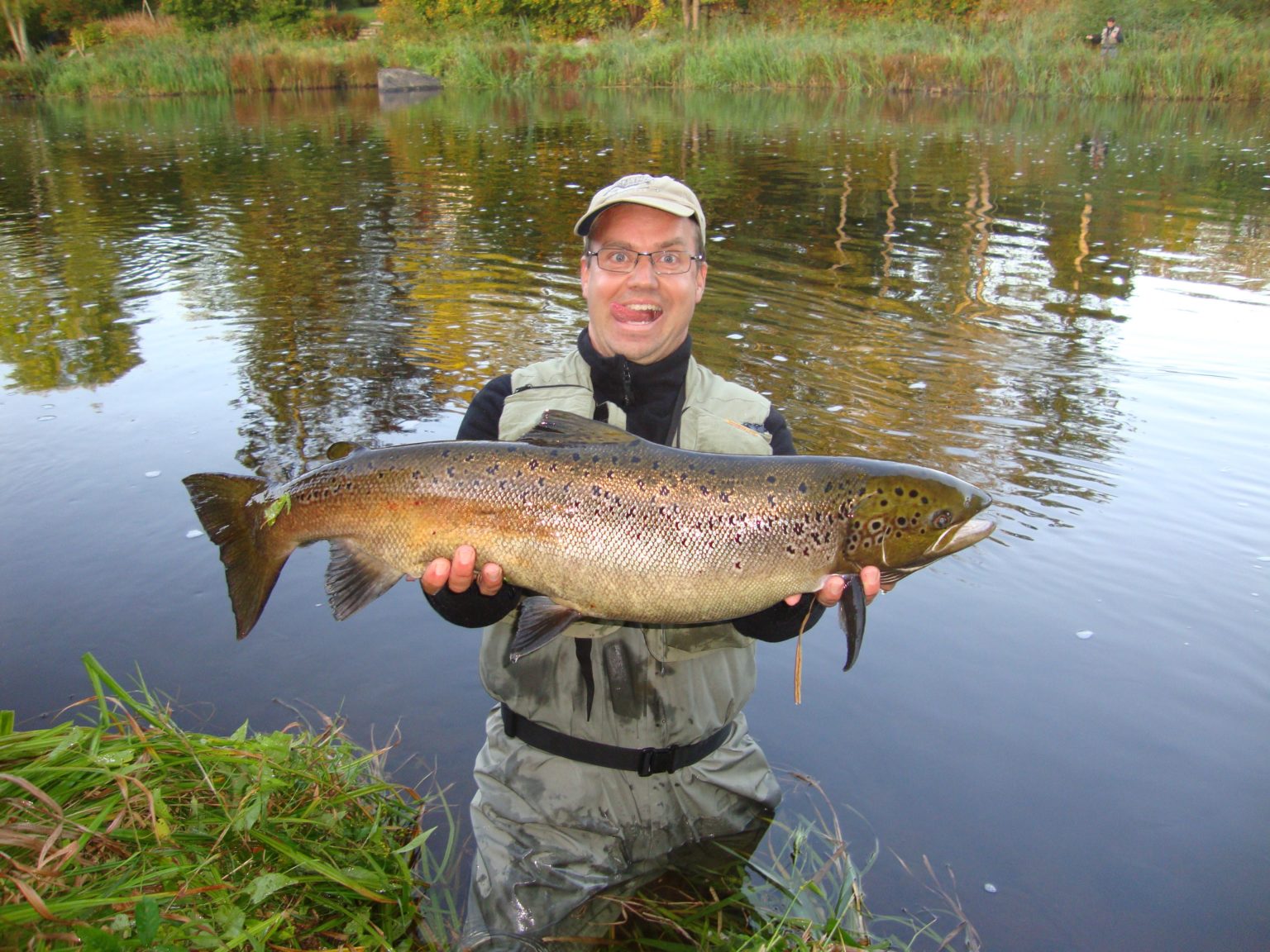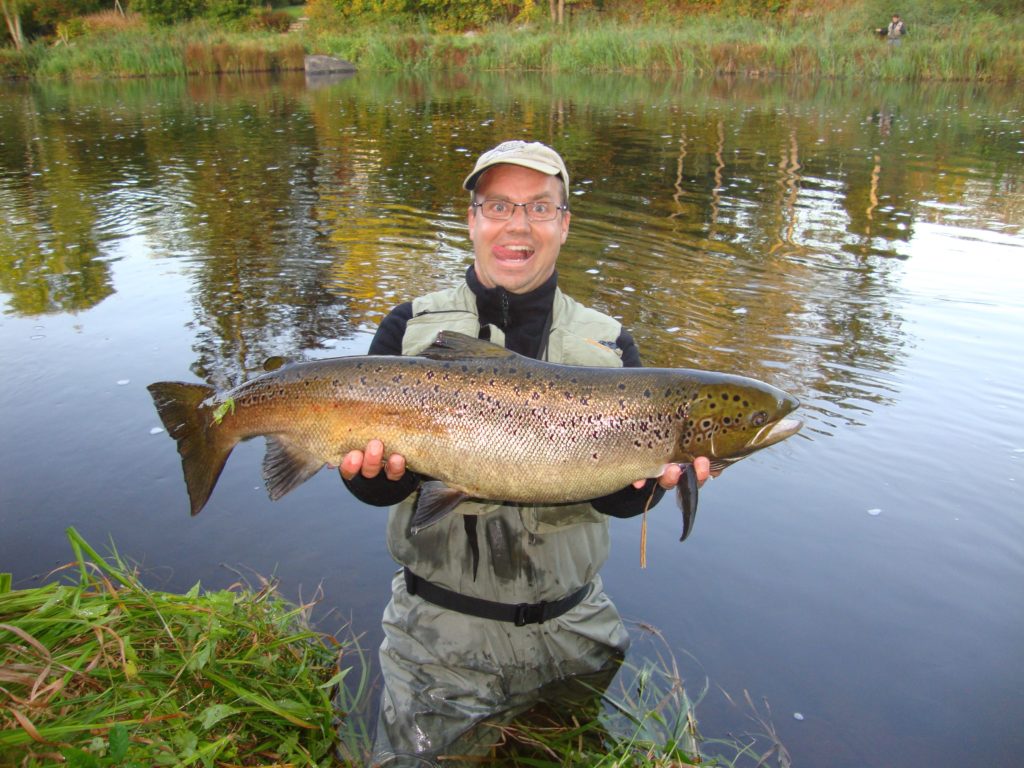 Dedicated salmon angler and director of the famous Oresund Aquarium: Mr. Jens Peder Jeppesen with a 85 centimetres September salmon from the Swedish Morrum River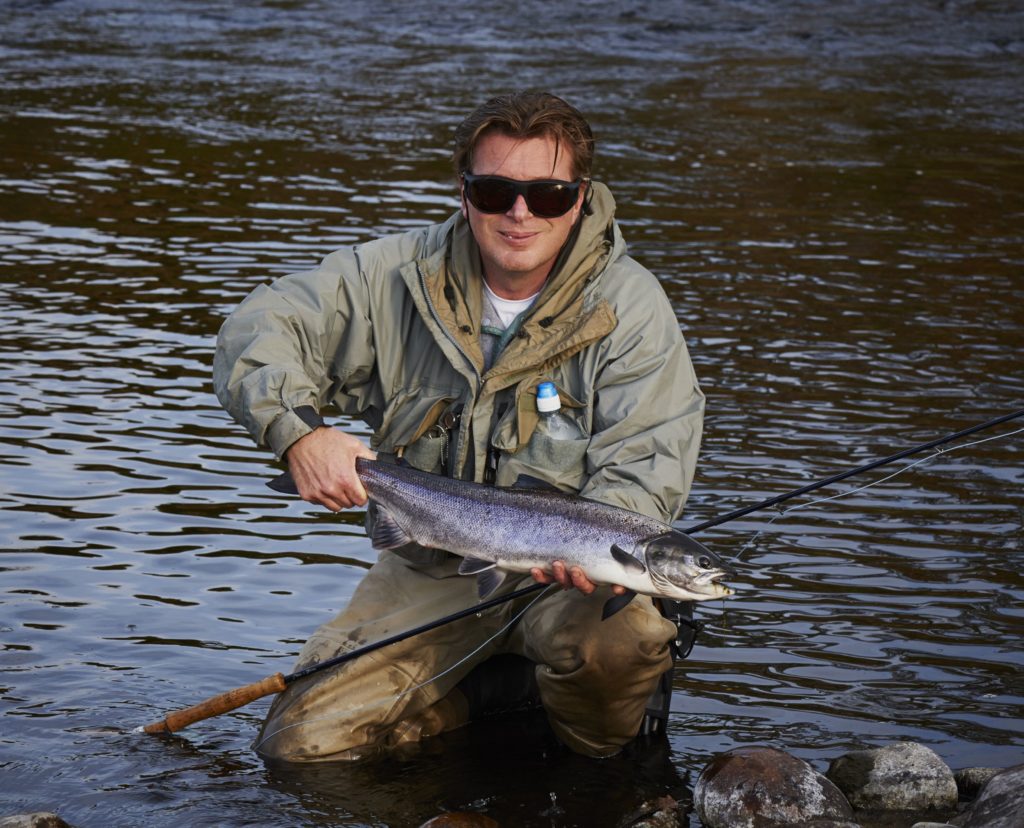 Low-water specialist Mr. Jerry Rothman with one of many October fish from Scotland – caught on a small Red Frances flies

Photo with curtsy of Tom Derry Director of Wild Steelhead Funding Native Fish Society – Steelhead caught on the Flashback Bug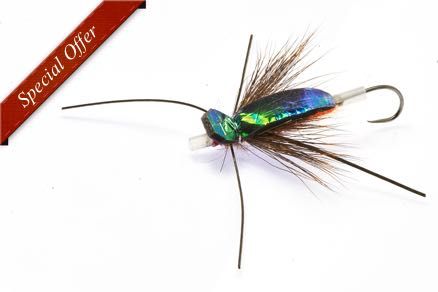 The Flashback Bug
Steelhead anglers have been fishing this new steelhead bug on different rivers in BC and Oregon this summer and the results have been great. It was named The FlashBack Bug by steelheader Loren Irving from Oregon. We have tied it in 3 sizes like flies tied on 1 – 4 – 8 hooks
It features our Riffling Hitch tube system and wakes perfectly in rough and calm water.

NB. Offer last until the 5 of February 2015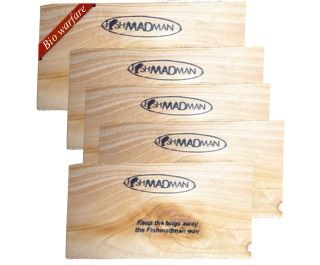 Juniperus Virginiana or Red Cedar has been used for centuries as a product to keep moth away from your clothing – It is the strong smell from the Red Cedar that helps to cover-up the smell of the things that the moth wants to lay their eggs on like, fur and feathers –
Now a report from the University of California at Davis actually suggest that Red Cedar, over time will kill the moth larvae that may have found it´s way to your cloth or fly tying material
Do what you can to keep the moth´s away… and do this by keeping our Red Cedar Bug-Cards alongside your fly tying equipment – Keep things in plastic bags and change the Red Cedar Bug-Cards every  3 – 4 years
We at Fishmadman have done so for decades and have (knock on wood) not had any problems with moth
Juniperus Virginiana or Red Cedar has been used for centuries as a product to keep moth away from your clothing – It is the strong smell from the Red Cedar that helps to cover-up the smell of the things that the moth wants to lay their eggs on like, fur and feathers –
Now a report from the University of California at Davis actually suggest that Red Cedar, over time will kill the moth larvae that may have found it´s way to your cloth or fly tying material
Do what you can to keep the moth´s away… and do this by keeping our Red Cedar Bug-Cards along side your fly tying equipment – Keep things in plastic bags and change the Red Cedar Bug-Cards every  3 – 4 years
We at Fishmadman have done so for decades and have (knock on wood) not had any problems with moth