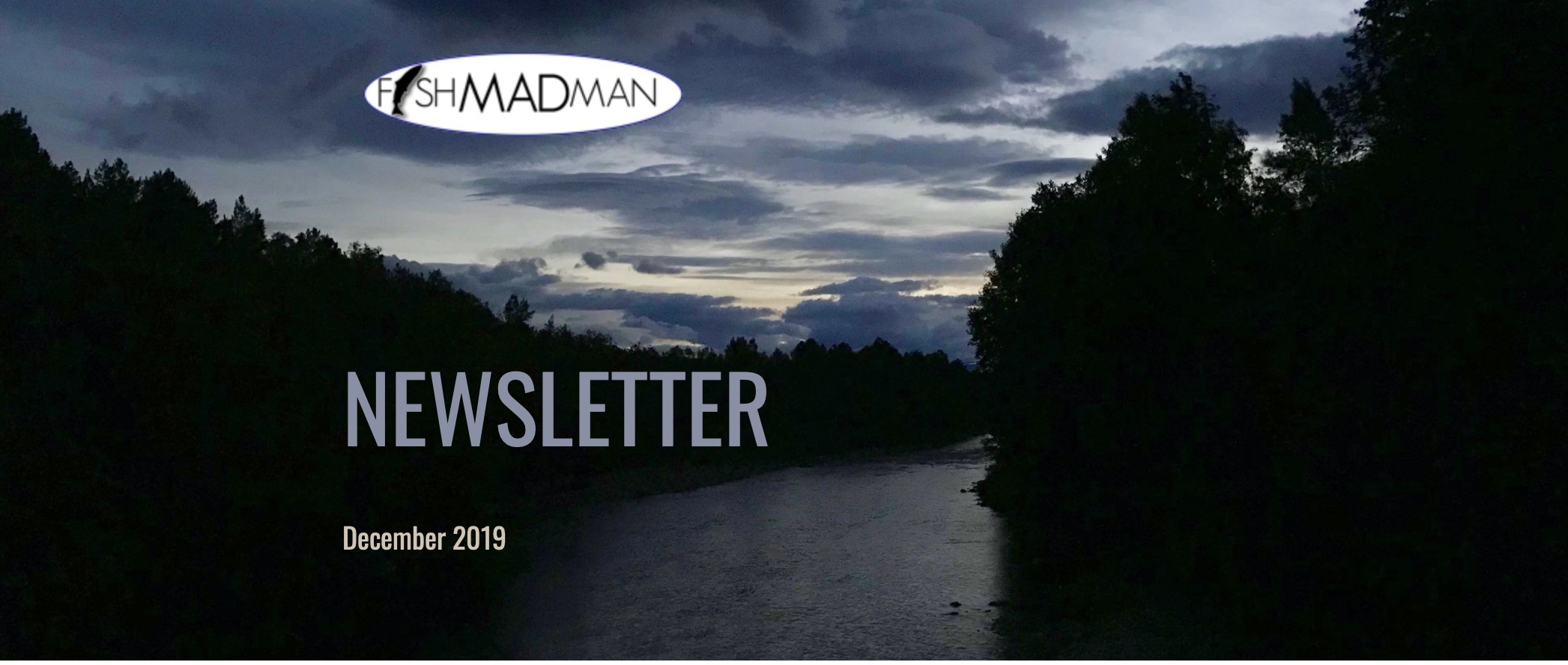 Dear topwater anglers…We have a lot to write about this time as I have been postponing the newsletter due to repetitive strain injury in my hands and arms. Luckily it has not kept me from either fishing or engineering in the fly tying department ?  and we are sure you will like some of the flies and ideas we have for you this time around.
Tight lines from us at Fishmadman – Jesper & Per
Newsletter this time
A great riffling hitch fly pattern – the Hitchman Series
Birth success of a tube caddisfly imitation for steelhead
Tiny hitch/tube flies and how to set them up
Rescue & reuse …we will redo your favorit fly
One neat foam caddisfly imitation from Finland
Best wishes for season 2020 – with a small quest
We have forged a great hitch fly…
The Hitchman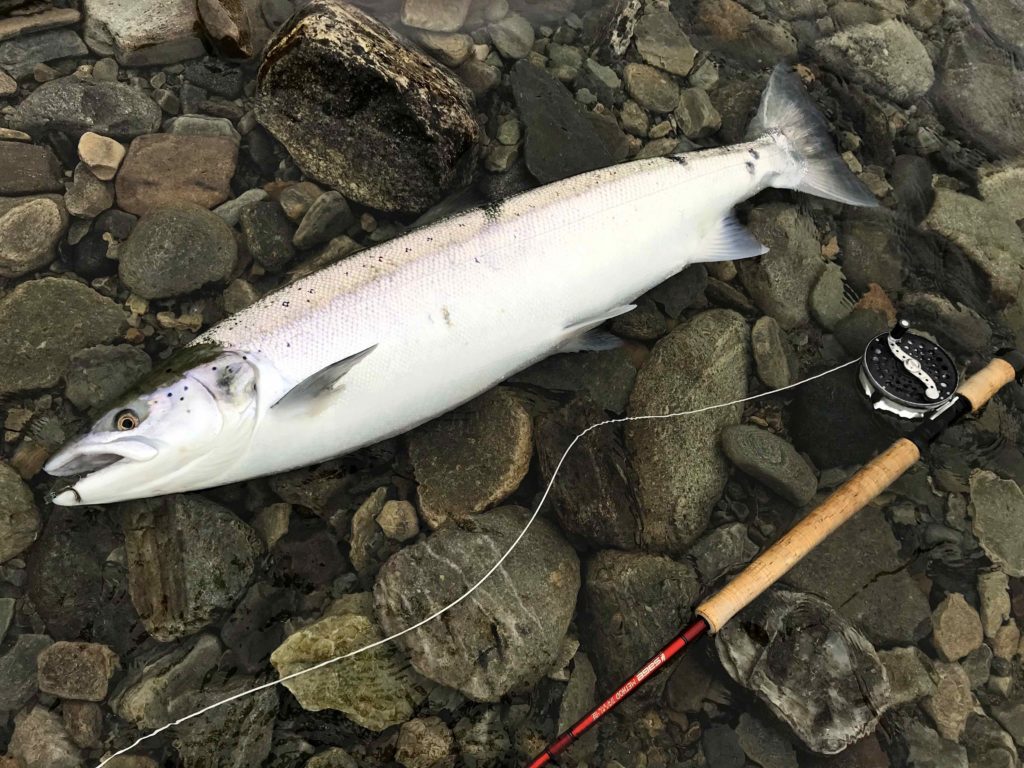 The Hitchman Series in the making
Maybe just an extra glimpse in the water?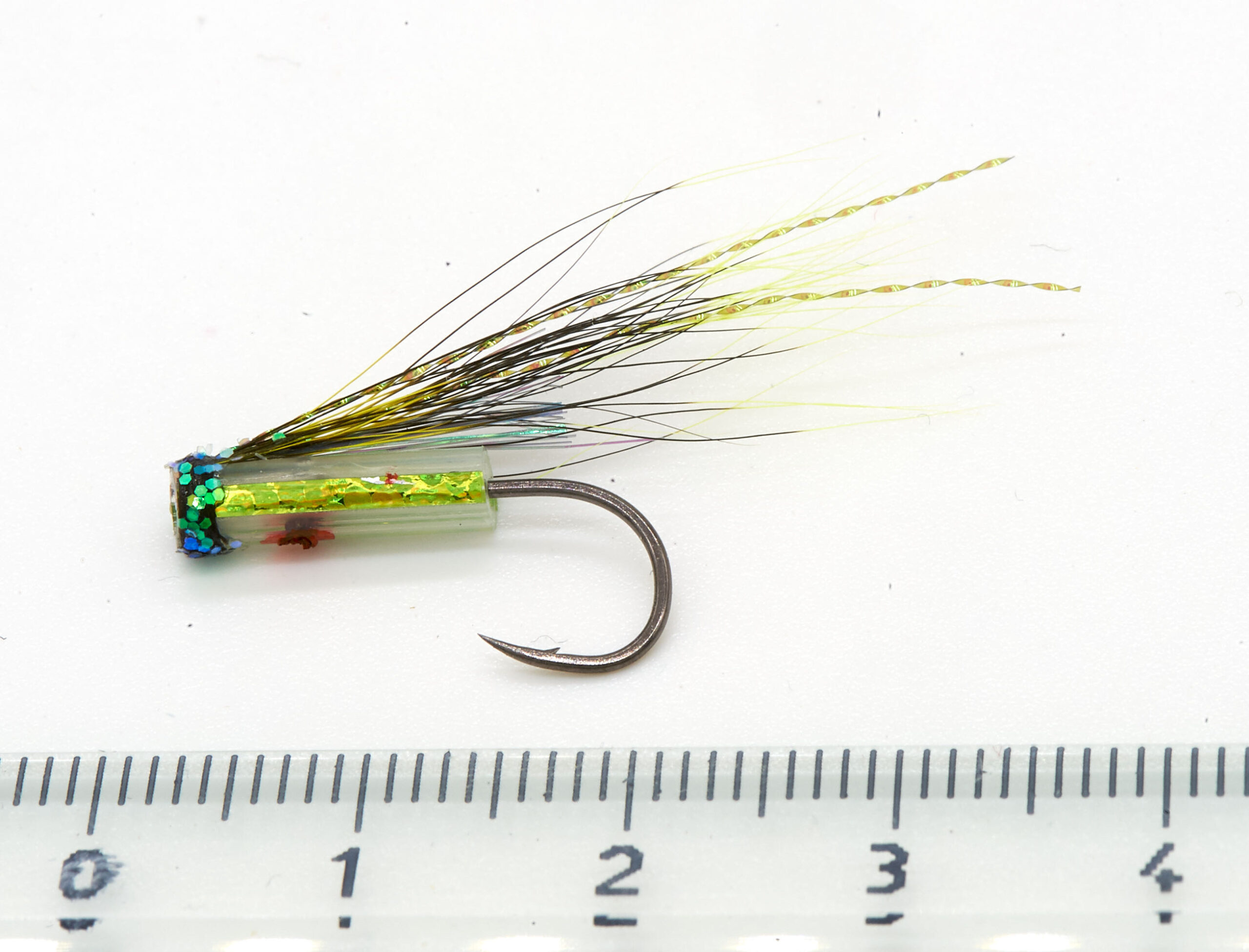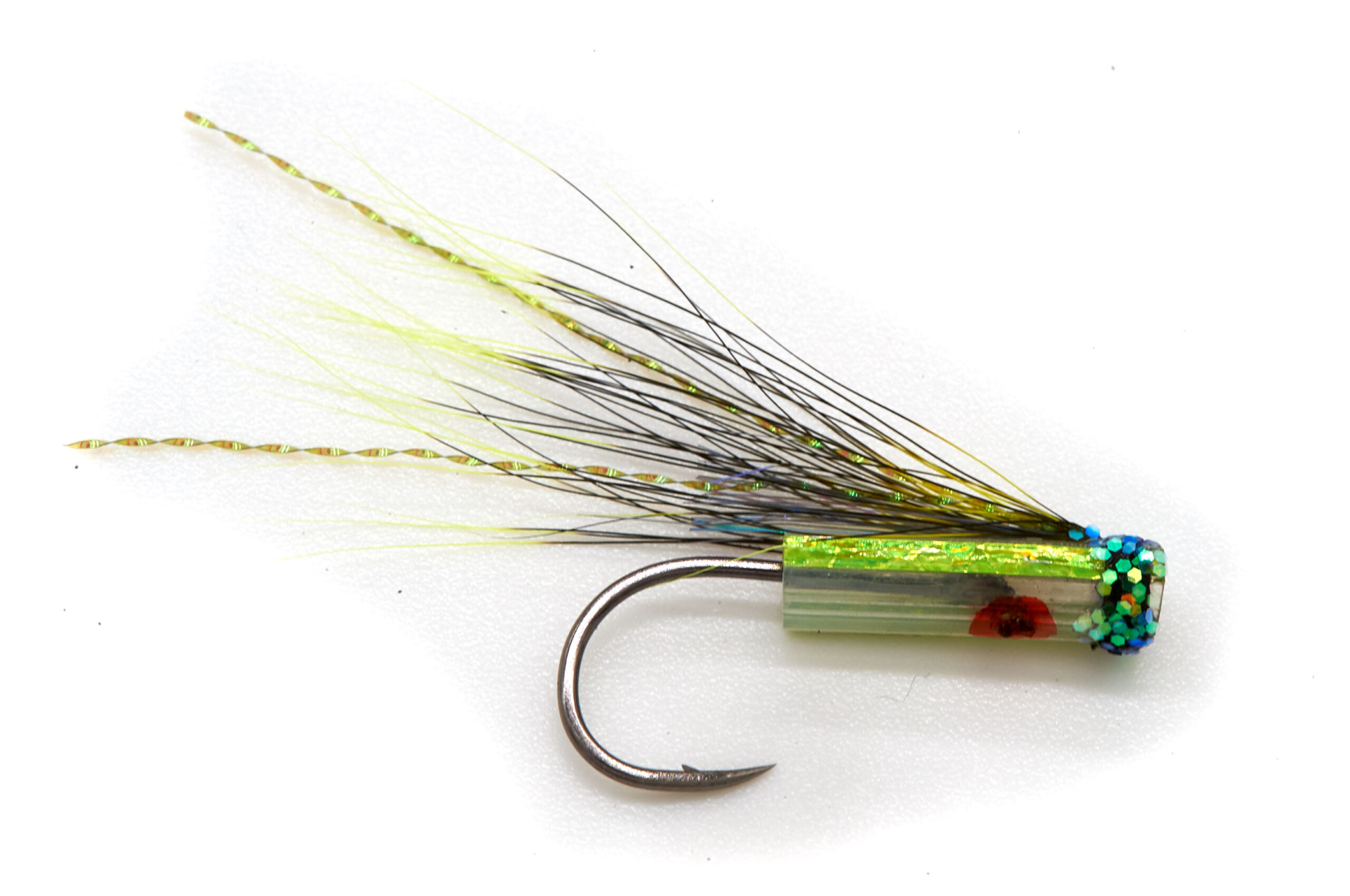 Like a good cooking recipe, we have combined the right things and made an irresistible dish. Here the Green Hitchmann fly tied on our 3.2 mm. tubing. The red spot on the throat of the fly indicates the entrance hole for the leader and doubles as a vision of the stomach seen on small see-through fry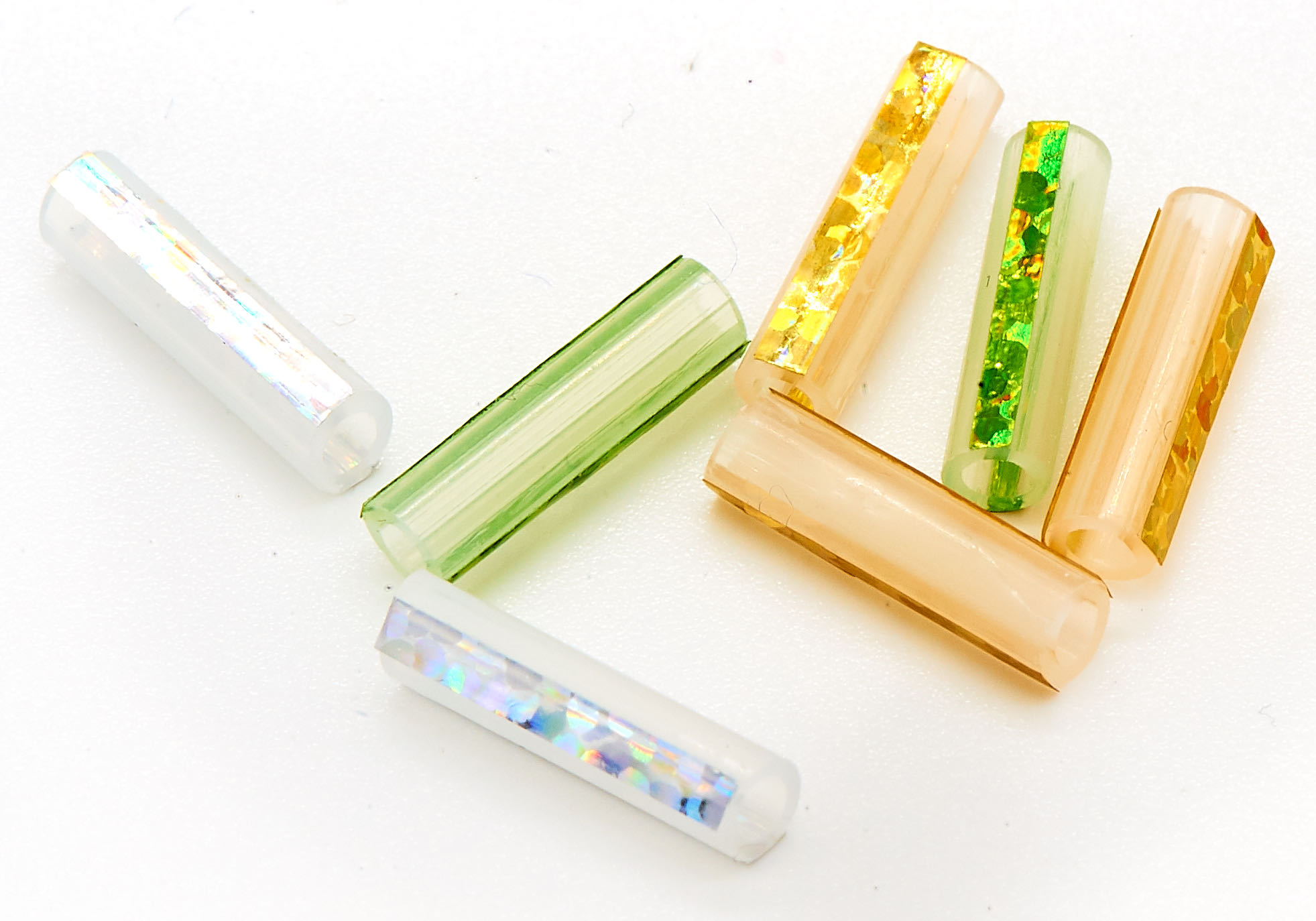 To achieve a subtle impression I have welded small strands of holographic material to our clear tubing, this gives me a see-through fly with shimmering flanks. We haven't coloured the tubes in the image it is in fact the reflective tinsel that is mirrored in the tubing material adding to the general colour effect of the flies.
Iridescent pixels… a great detail on the new riffling hitch flies
I have sins the 90´s used these iridescent pixels for my sea trout flies and lureres. Applying this shimmering material to the heads of the Hitchman tube flies gave the fly a unique visual balance and unity look for this great surface fly.
How to
The pixels will act differently on various colour background, I have had the best result on plain black background. I use super-glue as finishing varnish on the head of the flies and sprinkle the pixels into the still vet super-glue while I rotate the fly in the fly tying vise

We haven't got them… we're still making them … but we will get them in time for summer ?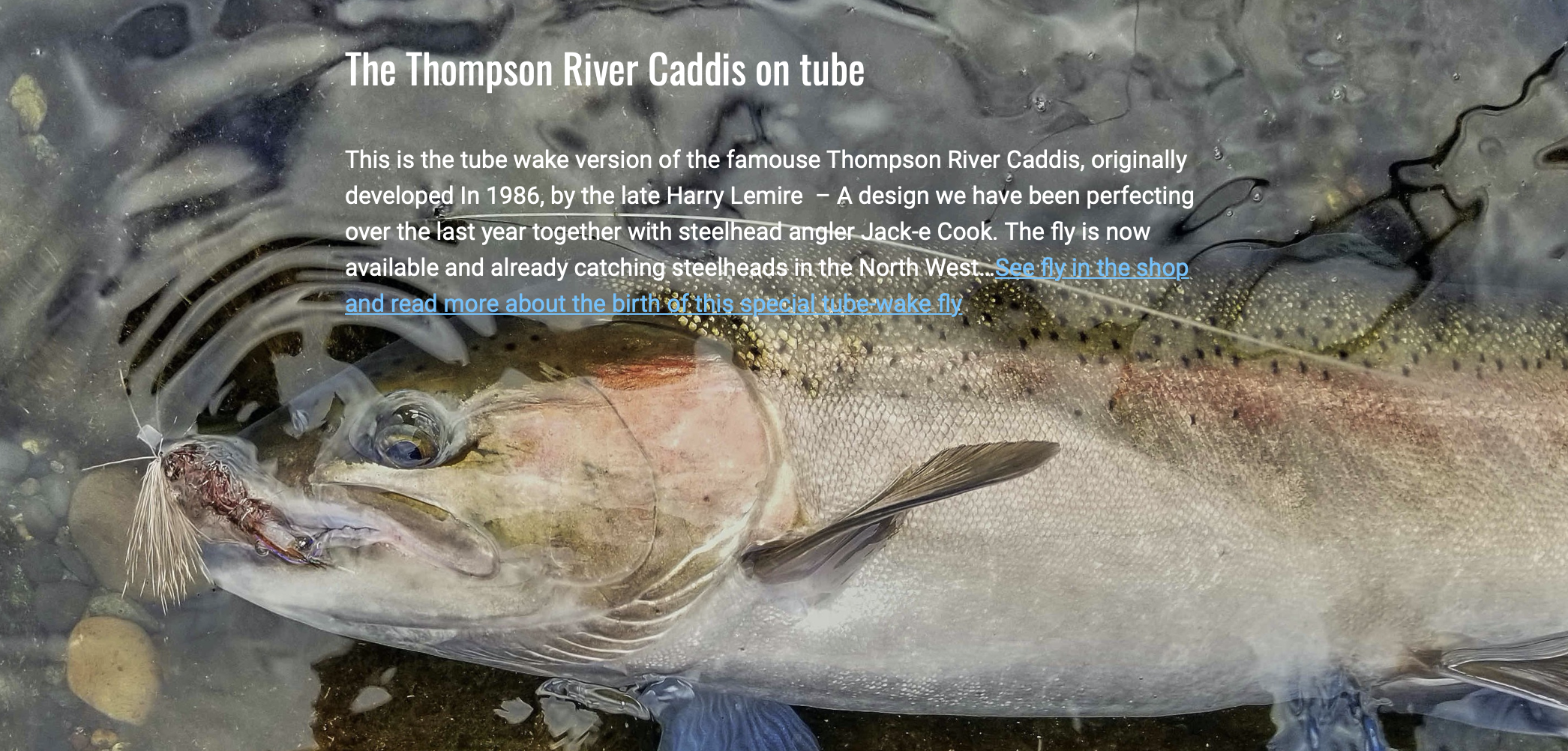 Whats the point of such a small tube fly?
In the description above we feature a tiny hitch tube fly with a length of 1 centimetere or 0.39 inches, it is tied on a thin 1.1 millimetre tubing. It is truly a tiny salmon fly and anglers not acquainted with tube flies for their surface fishing would wonder if a similar small fly tied on a single hook would not be a better solution. Why these intricate ways of the tube fly you may ask? – There are many answers to this question and one answer is that such a tiny tube fly works in ways differently than a similar fly tied on a single or double hook, and in that way it is interesting. The skittering and unforeseen behaviours of such a light tube fly is absolutely great stuff, both under and in the surface and such small tube flies can make a dull and uniteresting warm summers day into a great sporting event…
Read much more about how to prepare for catching big fish on small tube flies here
Rescue & Reuse
we will breath new life into your old tube flies...


We have decided to add a whole new service concept to our range of flies here on Fishmadman – a service that falls well in line with the updated worldwide thoughts on reusing things…
Anglers using our flies…. rarely if ever lose their tube-surface flies…for obvious reasons: you would change the hook inserted into the tubing and not the entire fly when you hit a rock or bend a hook on a strong fish – The flies will live on until they fall apart and are discarded… Over the years both my  business associate Per and I rescue and reuse our favorite flies …and we think it is time to have this service on all our flies…so if you have one particular fly that outperforms other flies you have from us..then keep it safe and when the time comes …we will breath new life into the small vessel the plastic tubing is
To return flies to us please mail them to Fishmadman I/S, Stakhaven 8, 2500 Valby, Denmark… Add notes and we will be in contact… The service is completely free and part of our – no-nonsense product guarantee
The Pötkylä foam caddis fly ??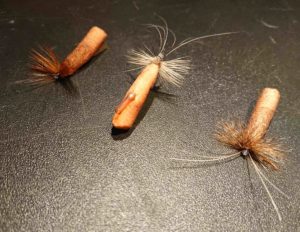 From Porvoo in Finland, we received images of this fantastic fly by angler Janne Kuosmanen
Body length is 35-40mm and the body is made from a foam cylinder
See how Janne create his foam dry flies here.
We have new giant Metz saddles back in the shop
Make fly fishing great again
Take a young person fly fishing in 2020