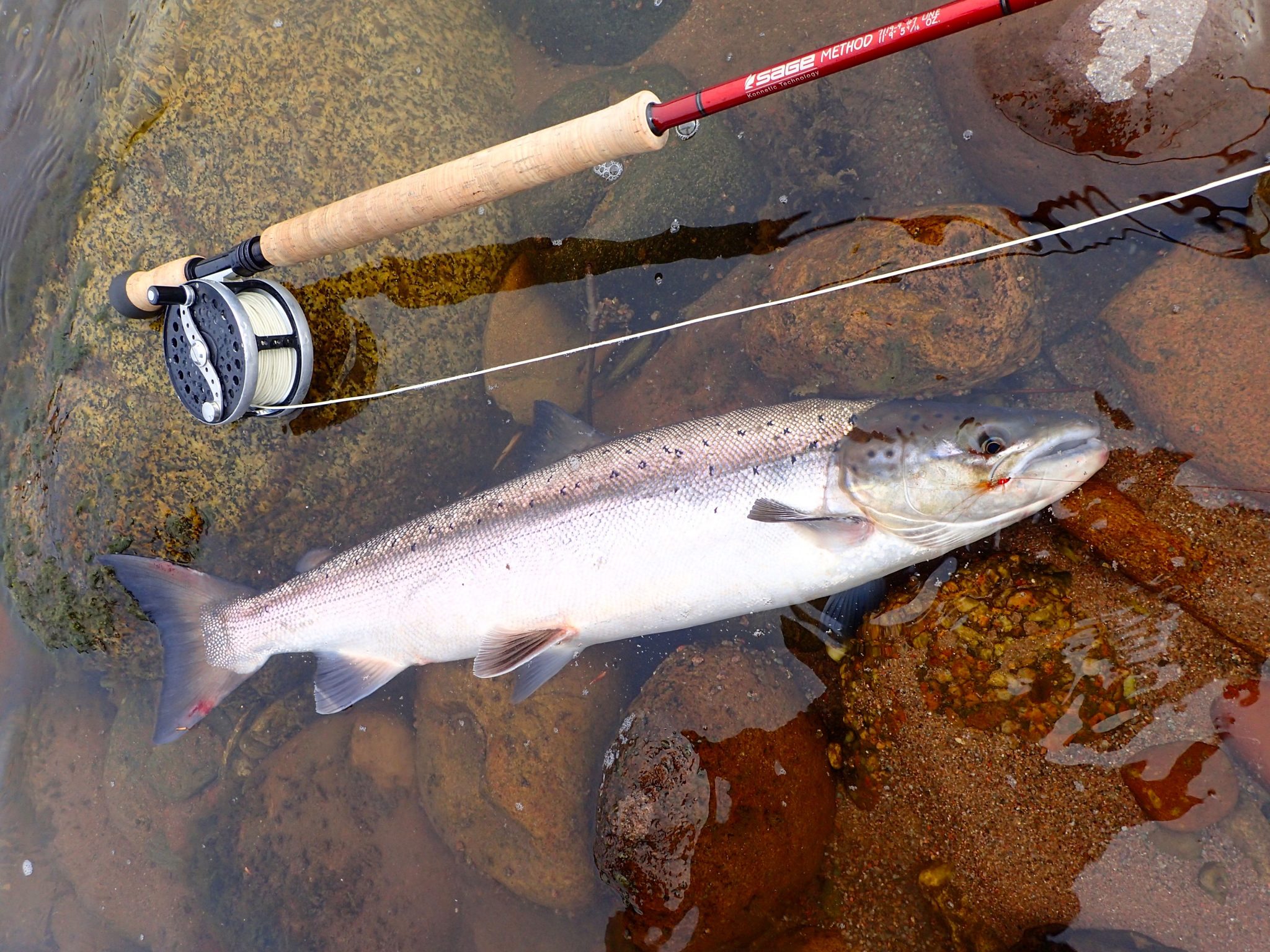 Dear Flyfisher! Welcome to another newsletter from us at Fishmadman.
Summers salmon season is on the go and a long cold spring still linger on in the very north of Scandinavia … but soon the river will be ready for the hitch and dry flies 
This time we have the pleasure of making an 
early season/high water collection 
 available to you – Its a limited edition of high end flies tied especially how we want them.
We also have a small practical introduction to the technique of using our small Frances conehead flies
Meet Daniel Wells a Striped Bass angler from Massachusetts
Last but not least a good overall discount in our shop
Very tight lines from Jesper & Per
We bought a pony
Well not really – but we bought the pelt from one – Among many hides we found one that was more than perfect for our salmon flies – and we managed to have a selection of flies ready for the upcoming season – exclusively sold in a collection of 10 flies that will suit your early season fishing or for days with high water –
Exclusive offer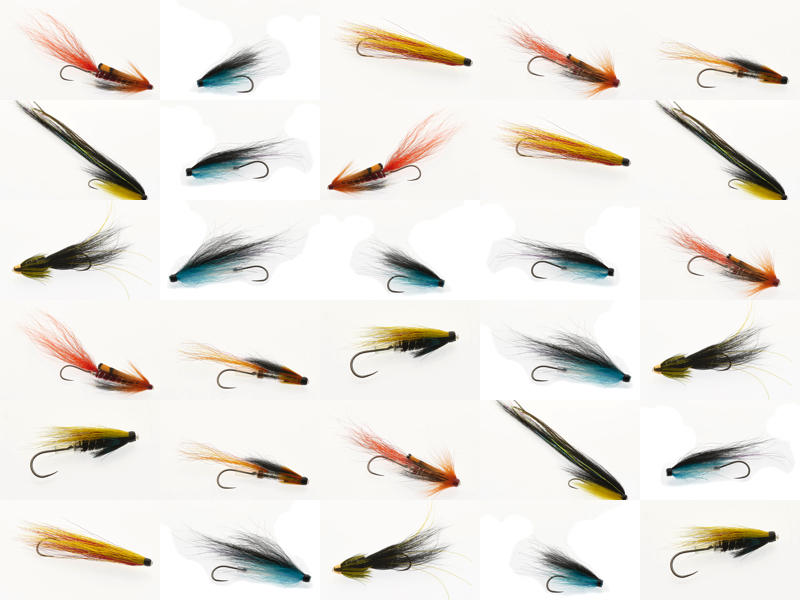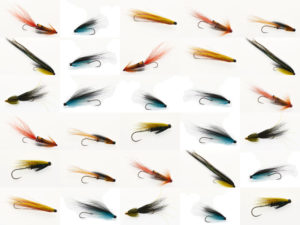 10 of the best patterns for early salmon fishing – All tied on a tube.
Early summer fishing is exciting and often fish will be more than willing to hit the fly. Bright colours and bigger flies can be very efficient – and we have made the perfect collection for you – Some tied on copper or tungsten tube others on aluminium and plastic tube. The selection will enable you to fish perfectly through the water column.
Go to shop 
Flies in the box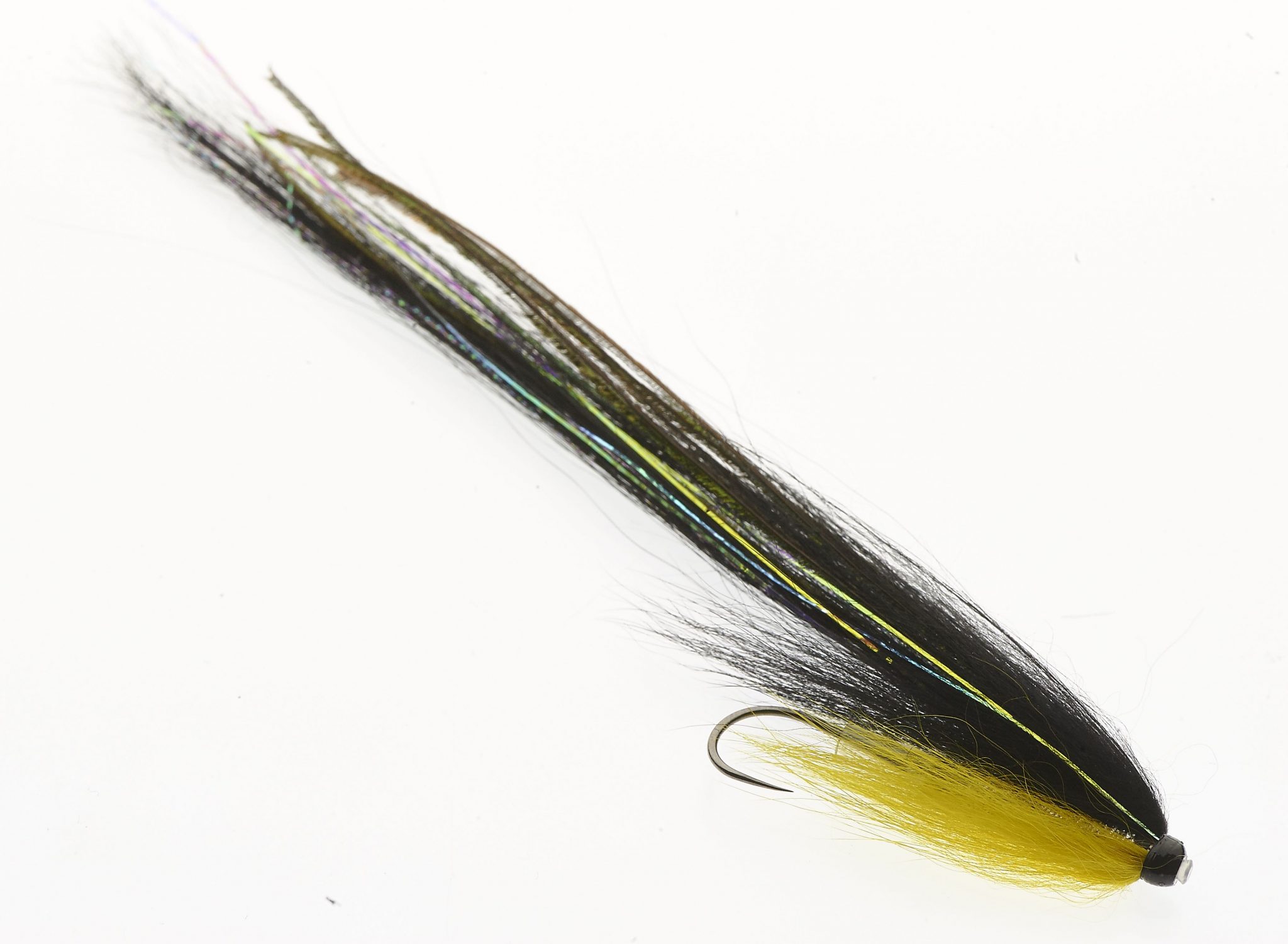 The big heavy boy in the box with a wing of 6 inches and a body tied on a 1 – inch tungsten tube this fly is made for big fast water.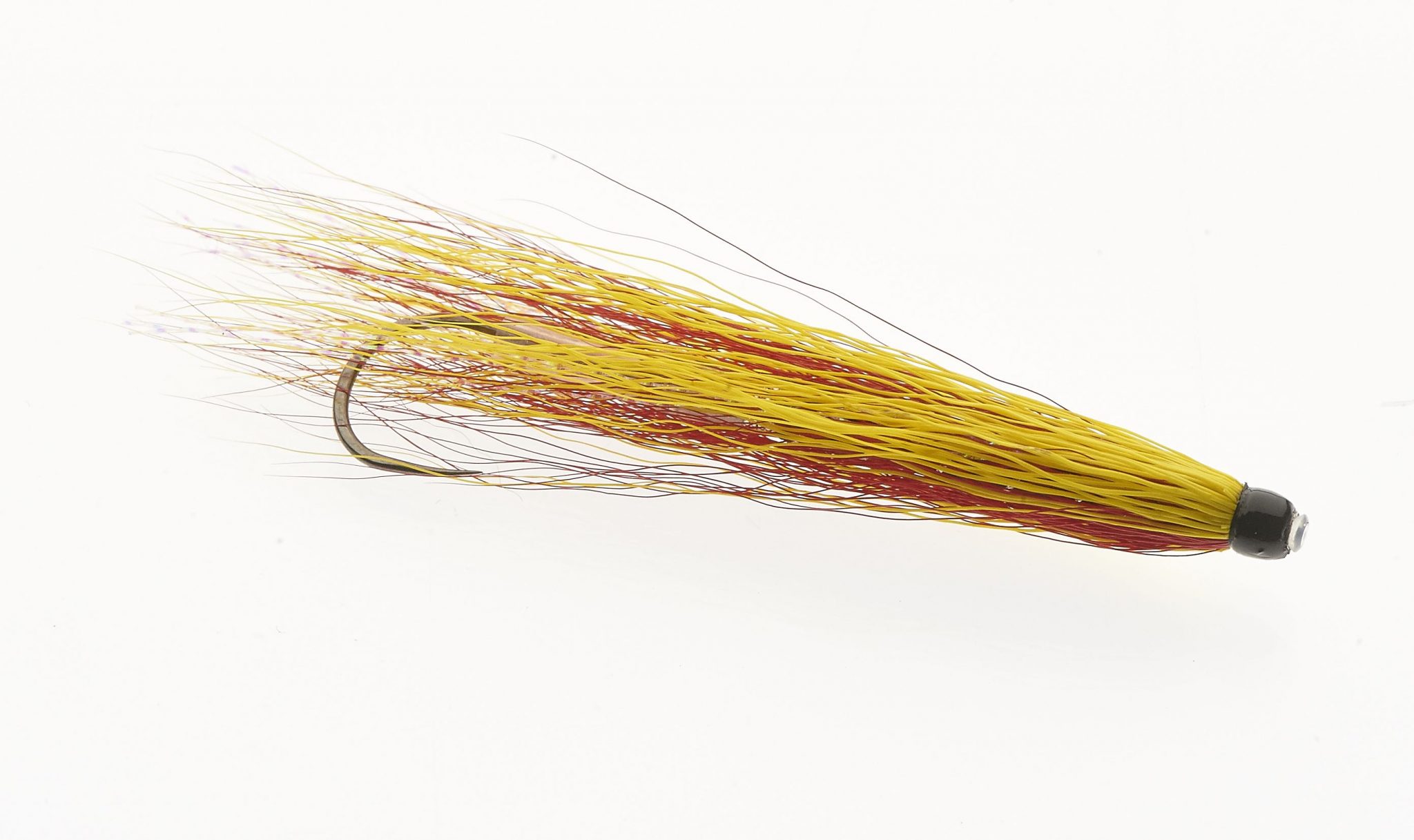 The Garry Dog is a classical highwater fly that everyone fishing clear to peat-coloured water needs in the box. Here tied on a 1 ¾ inch aluminium tube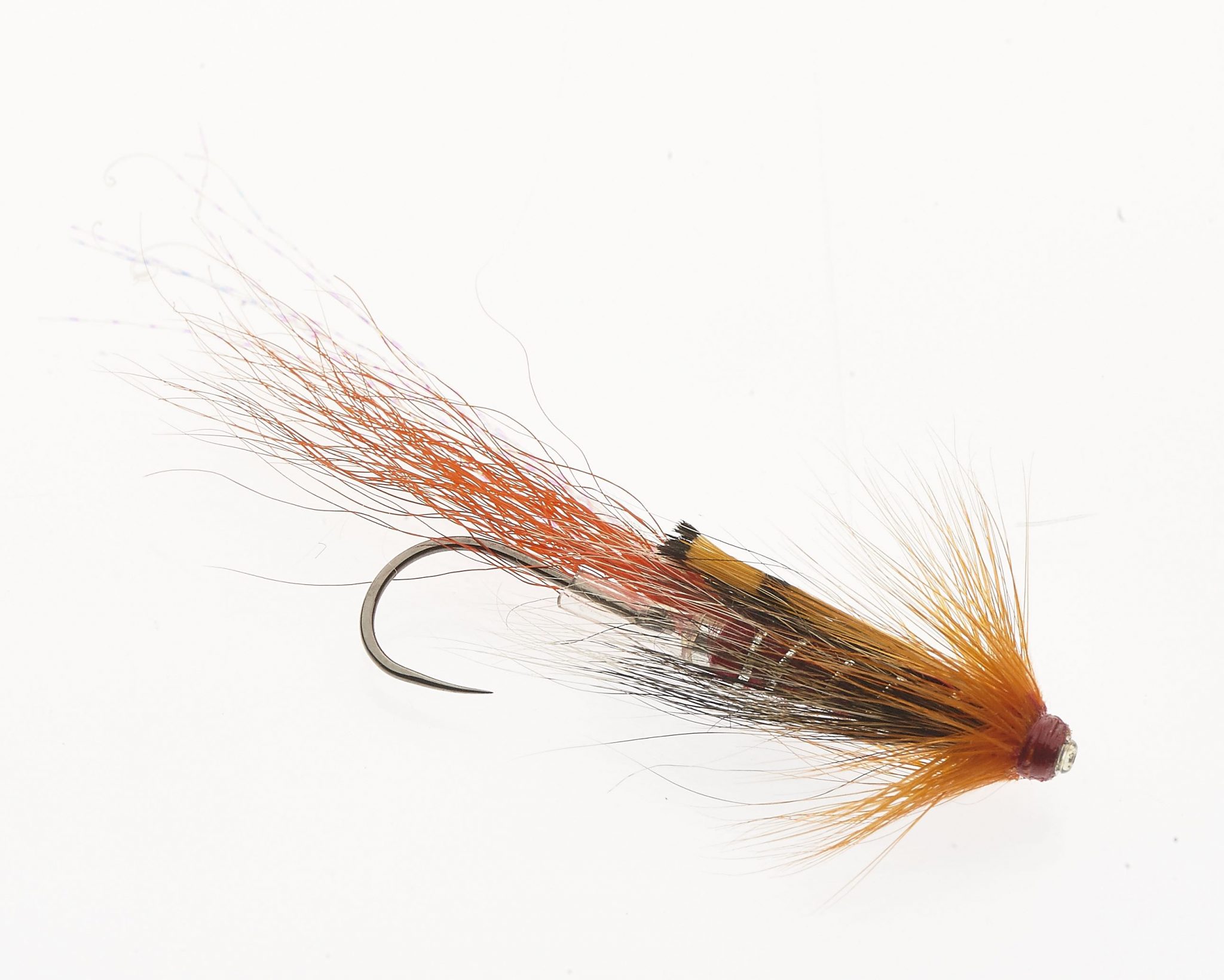 A slightly smaller version of the Ally`s Shrimp tied on a 1 inch tube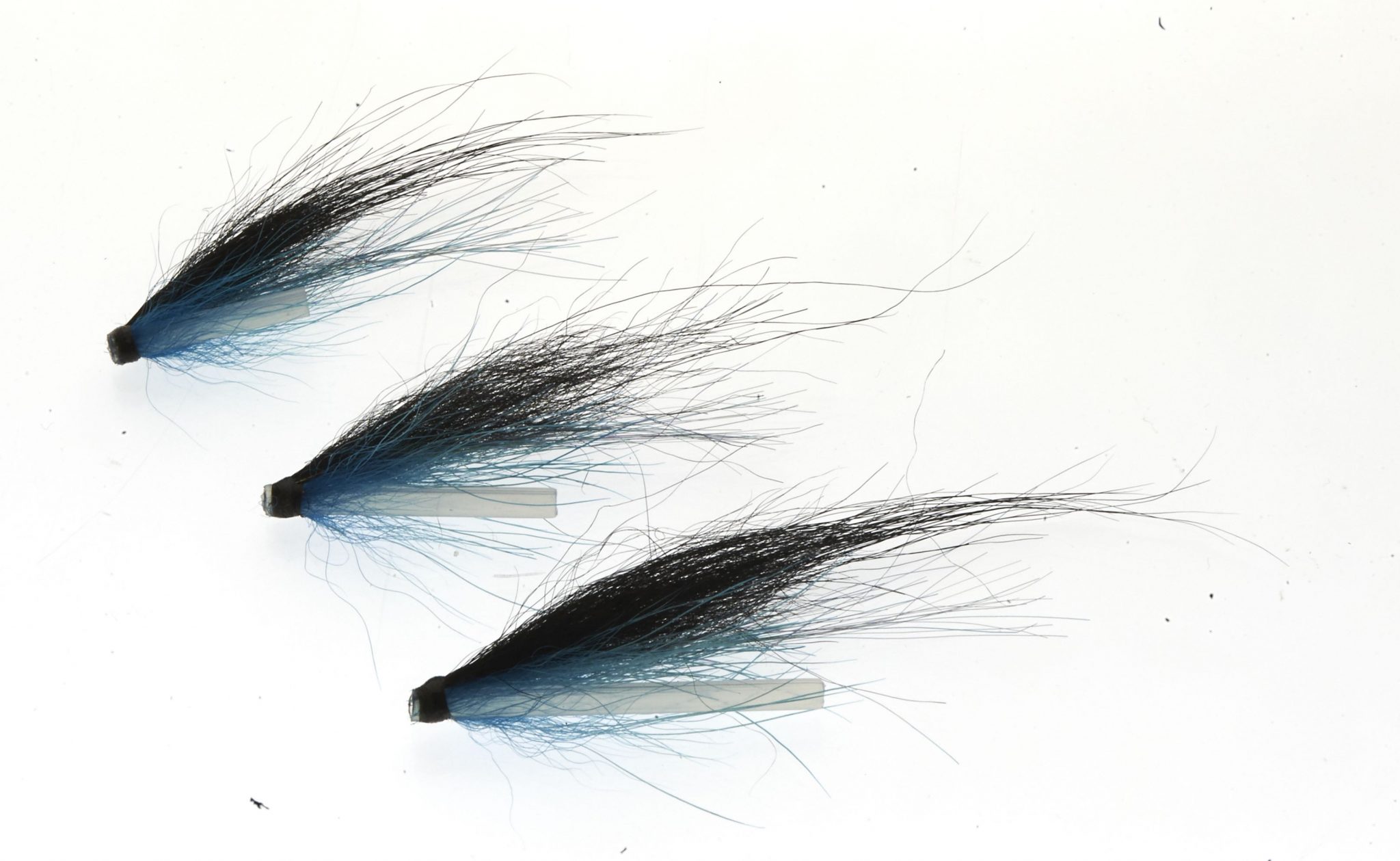 My own simple summer pattern I 3 different sizes – tied on our riffling hitch tube with hair from a bear and the previously mentioned pony (: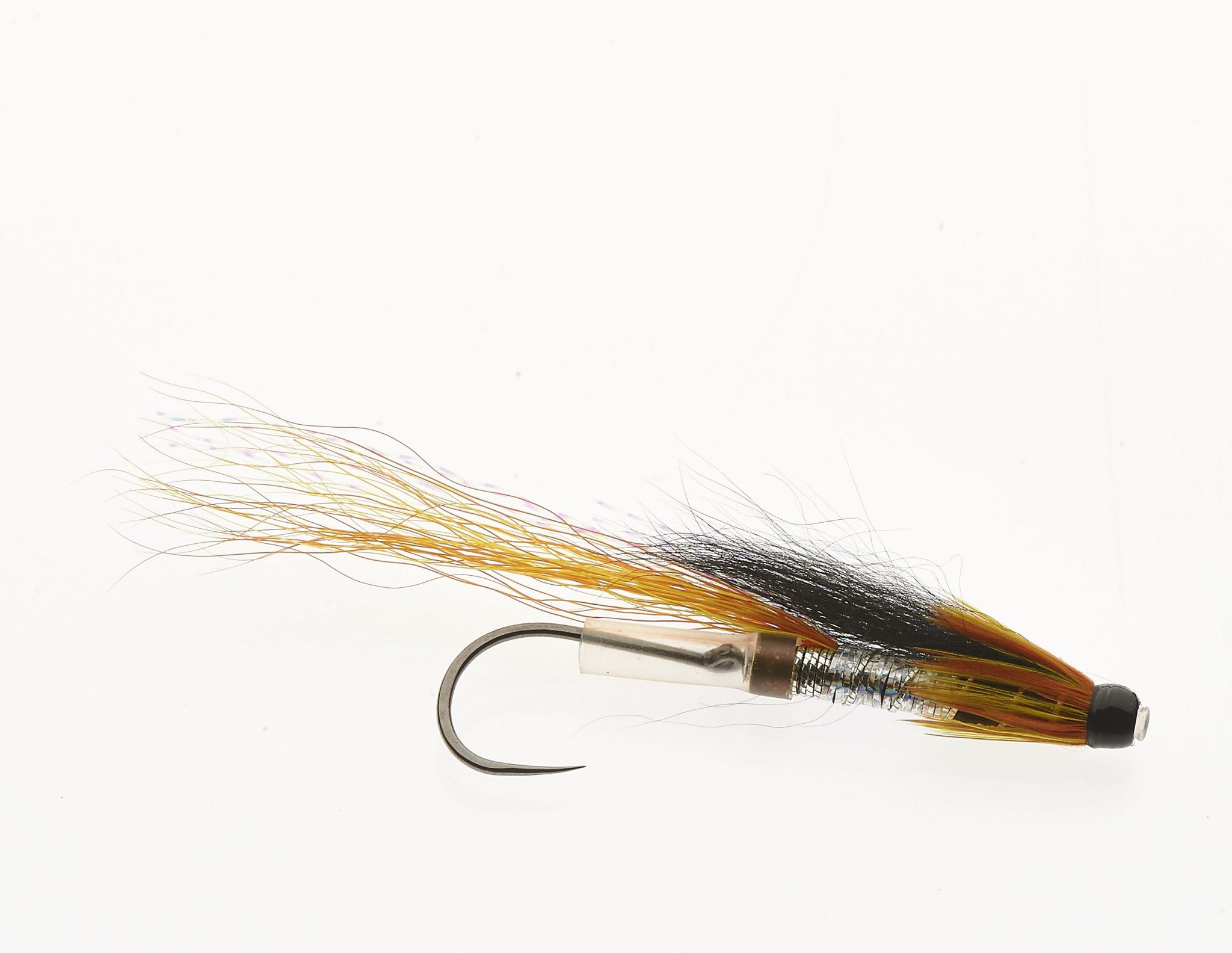 The Ally´s series are great all-round flies and this dens 1 inch Ally´s Cascade fly tied on a copper tube has all the right ingredients for hard and fast water in June – July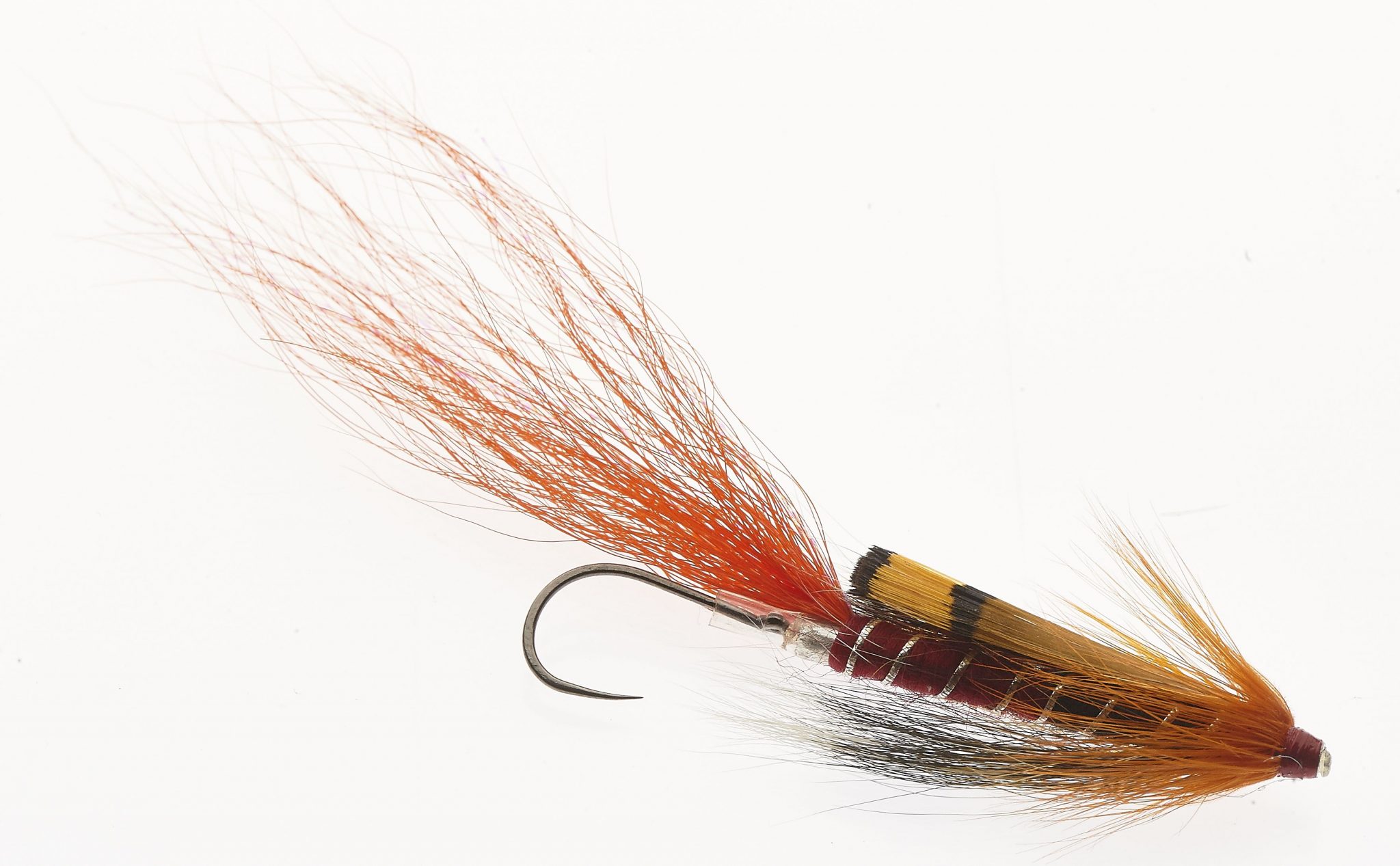 A big tube version of the Great Ally´s Shrimp tied on a 1 ¾ aluminium tube – A must have early season pattern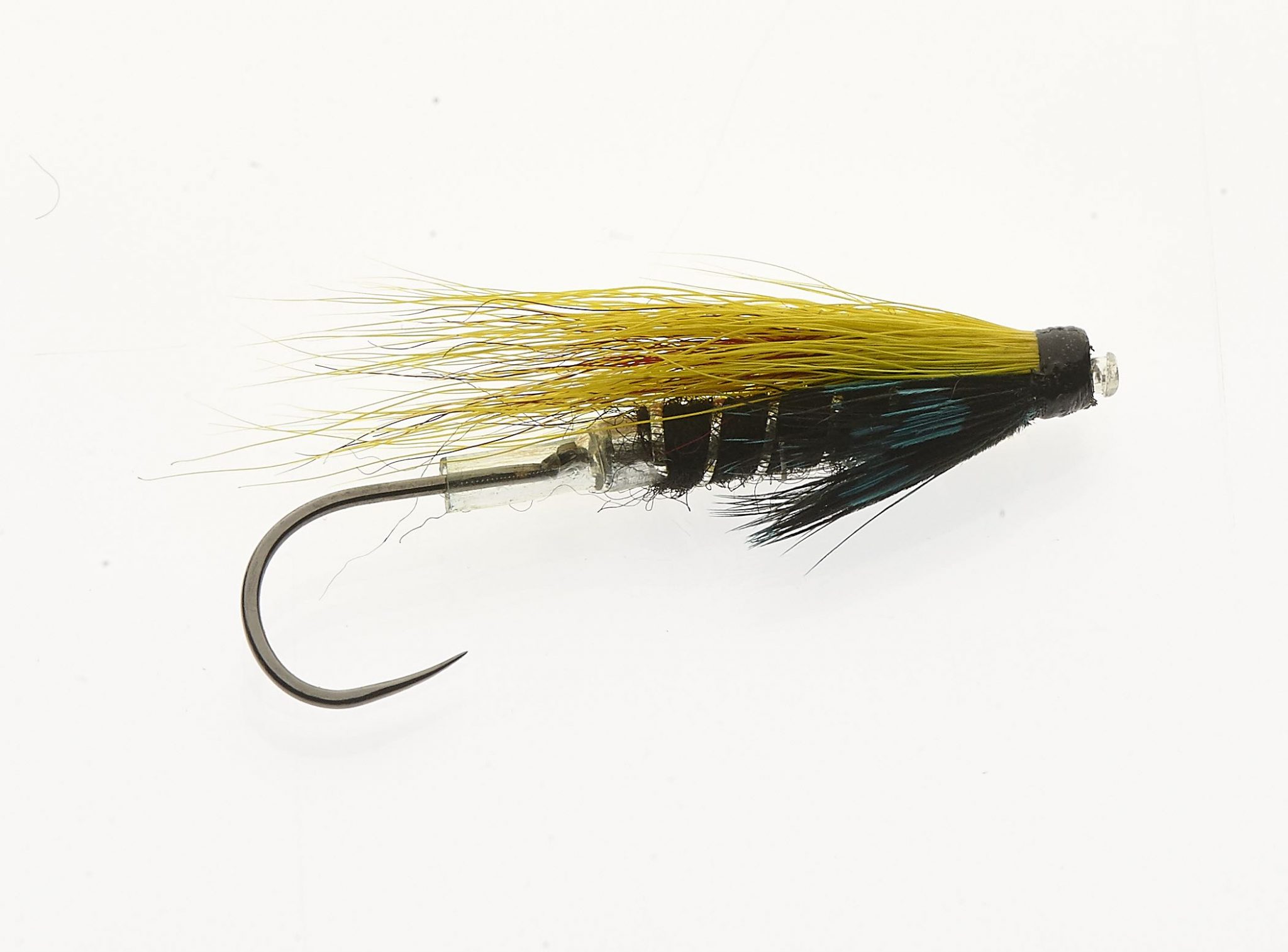 The Garry Dog tied differently – One of my favourite summer flies – That I use 2 -3 days after a rain has flushed through the river. Tied on a 1 Inch aluminium tube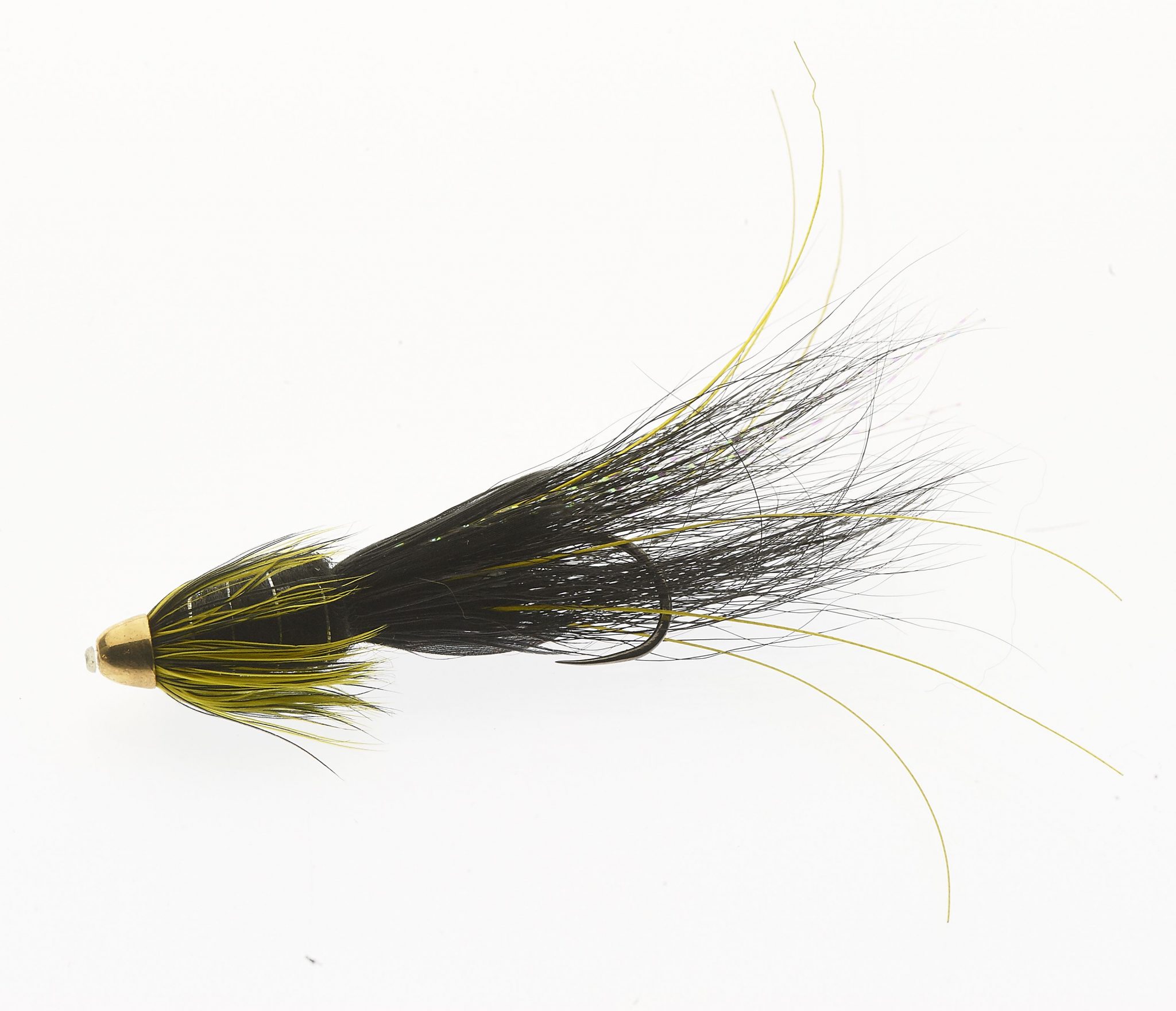 A very popular clone of the famous Icelandic Snaelda and the Frances fly. Here tied on a ½ inch metal tube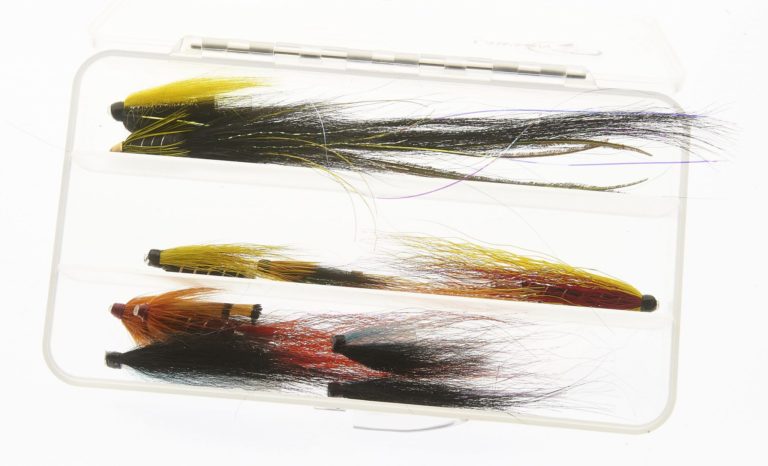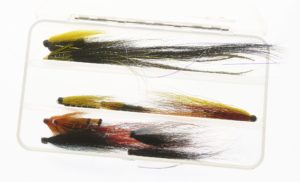 The 10 flies come in a handy plastic box …but without hooks
Hooks we recommend for this selection
How to work the Micro Frances Conehead flies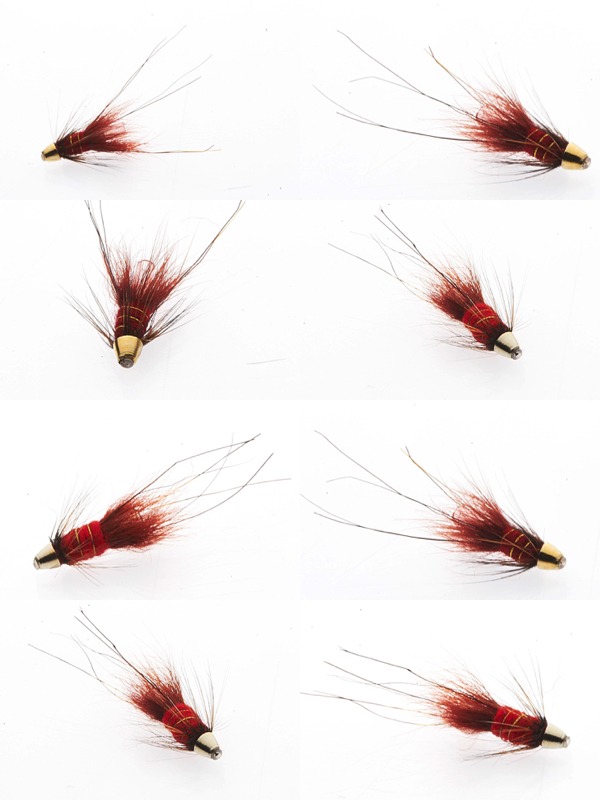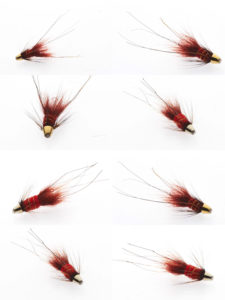 Our small Frances Conehead flies (8 and 10 millimetres big) are tied on aluminium tube giving them just the right density. Small horns from Chinese boar and a skirt made out of hair from the Tanuki fox makes this fly very attractive – The Frances fly family is probably one of the most versatile selections of flies available. Tiny miniature crustation like creatures like our Micro Frances series too heavy versions tied on a tube – all designed to be fished in a special way.
For many years I have enjoyed fishing with the tiny conehead versions we do at Fishmadman. Like other Frances flies I like to fish them drifting towards the fish, a technique you can use on many different flies but a technique that is especially productive with these weighted micro conehead flies.
To show you how I do I have made some crude sketches to give you a rough idea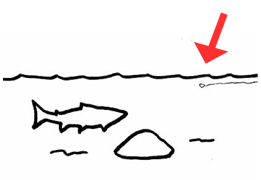 Position the Frances fly a meter (3 foot) or more in front of the position where you expect the salmon (or trout) to be – Keep your rod high at the end of the cast.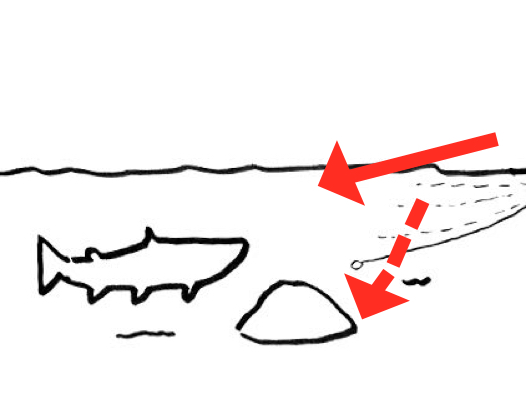 Lower your rod and let the fly sink down while it drifts towards the lie of the fish. Don't worry…with time you will become an expert at this.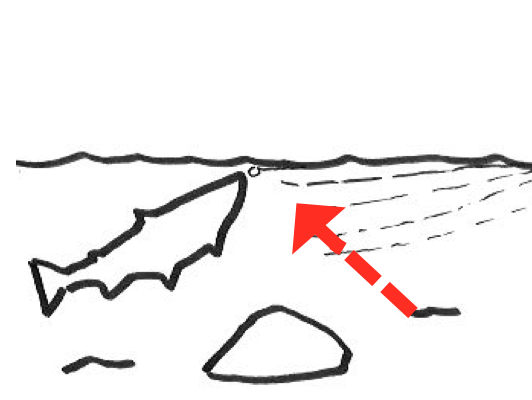 When you believe your fly is near the spot where the fish lies – Keep the line tight and the fly should rise to the surface – and the fish will most likely cease it
Striped Bass on a surface fly
Daniel Wells is an experienced steelhead angler that has moved to Massachusetts where he has found sport in the striped bass fishing in estuaries, the surf, and a unique fishery, The Cape Cod Canal. Daniel soon realized that the Cape Cod Canal is one of the toughest environments to fly fish, but he found out that it could be done with very heavy Skagit gear. Daniel has been trying to design flies that are specific for the Canal with the focus on waking flies as the canal is moving around 4-5 knots and can have excellent surface feeds when the timing of fast current and sunrise coincide.

Still, in the infancy of Daniels development of these flies, we were proud to deliver some of our riffling hitch tube that Daniel has designed some of his initial striped bass surface flies on. Flies that are light and relatively easy to cast on double hand salmon gear.

We can only say we are looking forward to your season and hope that your fly design has spawned more striped bass anglers to pick up the double hand rod and try out your surface flies… To contact Daniel in regards to his wake fly design – You may contact him through his Instagram profile here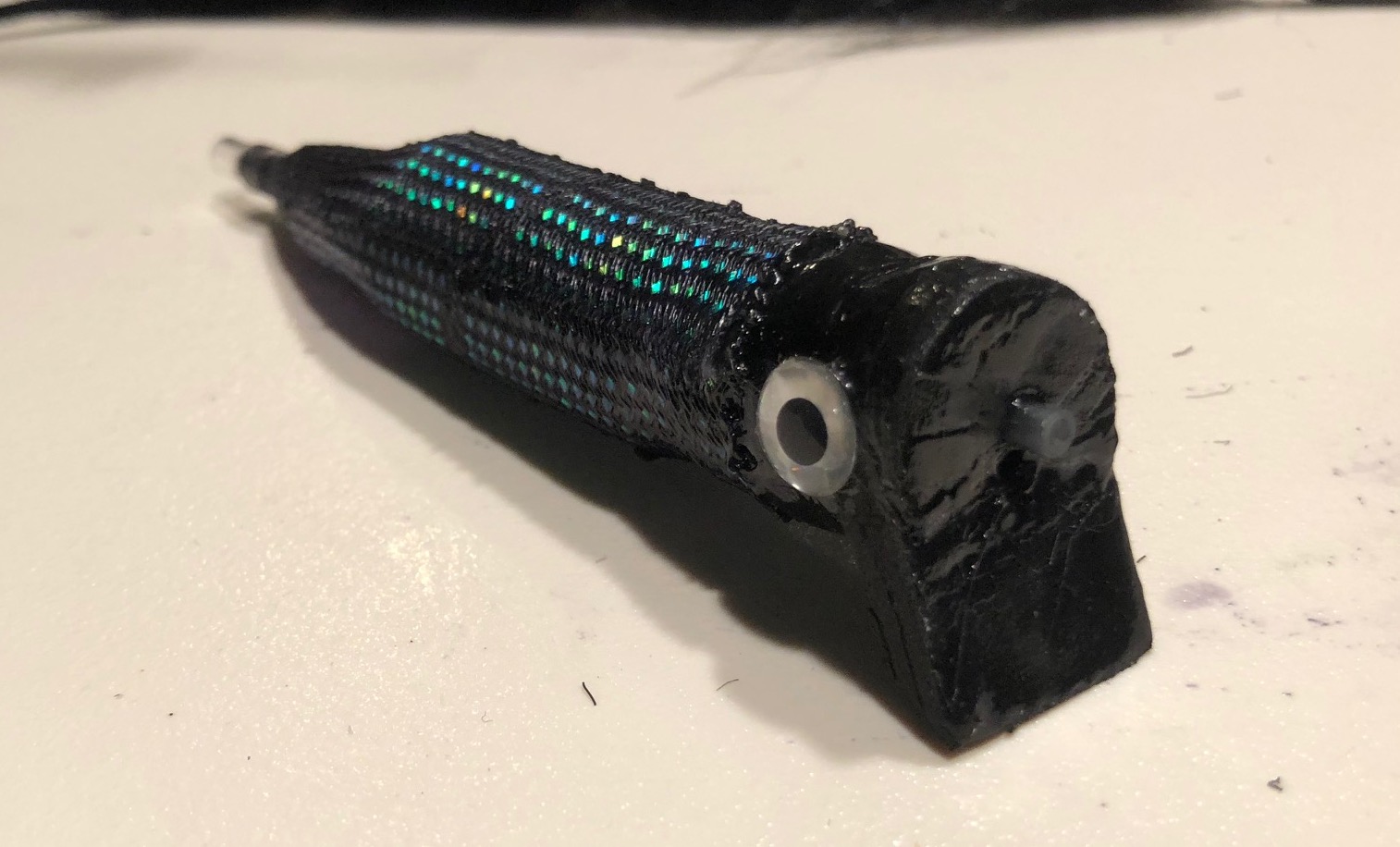 A tube wake fly from the hands of Daniel Wells